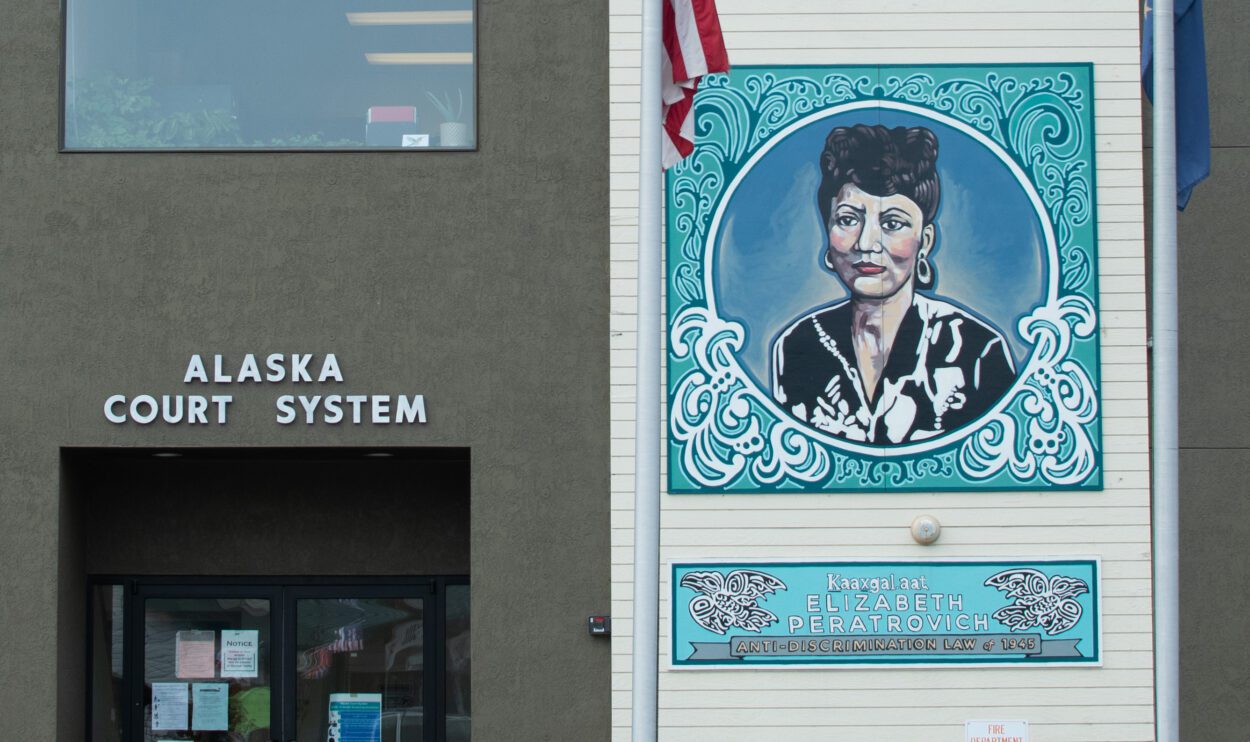 A superior court judge sentenced a Petersburg man to serve 20 years in prison for a 2020 sexual assault. The sentence was handed down at the Juneau Courthouse on August 8th. As a warning, this report contains descriptions of sexual assault. 
43-year-old Brandon "Andy" Burrell was convicted of unlawful contact, criminal mischief in the third degree, and sexual assault in the second degree after a trial in Petersburg last September. Sexual assault in the second degree is a Class B felony, which Alaska state law defines as sexual contact with another person without their consent, by use of force or threat.
Superior Court Judge Amy Mead sentenced Burrell to 45 years in prison, with 25 suspended.
At the final sentencing hearing, the state prosecutor asked for a 50 year sentence. Assistant Attorney General Bailey Woolfstead argued that a lengthy sentence was necessary to protect the community from Burrell, as well as to express its condemnation for both sexual assault and domestic violence.
Burrell's attorney, Nicholas Polasky requested a sentence of 10 years, likening the crime to a misdemeanor domestic violence assault. He asked Judge Mead to refer the case to a Three-Judge Sentencing Panel, which is a panel of judges from around Alaska who can hear matters where the sentencing range set by statute could be unfair to a defendant.
That panel rejected the case, highlighting the severity of the injuries inflicted on the victim, making the crime "… more serious than had there been sexual contact without injury."
They sent the case back to Judge Mead in Juneau for sentencing. She was authorized to sentence Burrell to up to 99 years — in part, because of his criminal history, which included six prior felonies. He was on probation for another felony conviction at the time of the 2020 offense.
Burrell will be required to register annually as a sex offender for 15 years after his discharge from probation. His attorney could not be reached for comment.