A collaborative effort is underway to spread the word about releasing sport caught halibut in a way that increases the chance the bottom fish will survive and live to fight another day. The Alaska Sea Grant Marine Advisory program, Alaska Marine Conservation Council and the charter fishing industry have teamed up on a project to compile and teach best practices for handling and releasing sport caught halibut. Joe Viechnicki spoke with the Marine Advisory's Terry Johnson about the effort.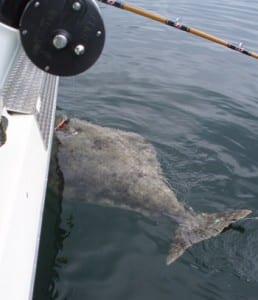 For iFriendly audio, click here:
Johnson points out that the charter industry volunteered to take part in the effort following a resolution out of the International Pacific Halibut Commission's conference board. The groups will be developing a video, print and online materials and holding outreach meetings in 2014 in coastal communities around the state.