Petersburg's Rotary Exchange student this year hails from a town of about 30,000 people in Denmark. Clara Henriksen says her hometown Nyborg, Denmark is on an island, however, unlike Petersburg it's connected to the rest of the country by roads and bridges.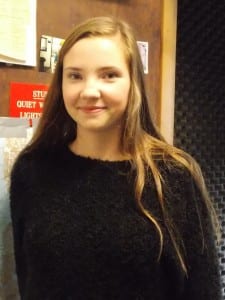 She's been here about a month and has been attending school at Petersburg High and playing for the volleyball team. Joe Viechnicki spoke with her about her experience so far.


Meanwhile, a student from Petersburg, Kyla Willis, is currently on a Rotary exchange in Chile this year. And local Rotarians will be interviewing interested freshmen and sophomores for next year's exchange in October.