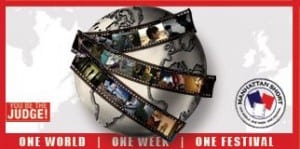 Do you like Indie movies? Do you like to give them a thumbs up or thumbs down? Well, Thursday night at the Petersburg Public Library there's an international film festival that wants your vote.
It's called the Manhattan Short Film Festival. It's an annual event that Petersburg has been a part of for a number of years.
Chris Weiss is a library technician at the Petersburg Public Library and she spoke with Angela Denning about the event.
The Manhattan Short Film Festival takes place Thursday at 7 p.m. at the library. It's $10 per person.
The library has hearing assistance devices for those who might need them.