There's a new tribal administrator on the job this month at the Petersburg Indian Association and she's a familiar face. Bobbi Scherrer has returned to Petersburg after three years in Juneau to take the top job at the local tribal government.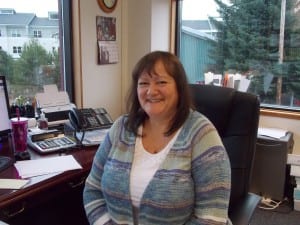 The PIA offers services for about 400 tribal members in the community and also does street and sidewalk work, produces compost and other endeavors in the community. Scherrer lived in Petersburg before her time in the Capital City and her husband worked as a police officer here. Joe Viechnicki spoke with Scherrer about the new job.


Scherrer takes over from Ronelle Beardslee who held the job for the past for two and a half years and is leaving for a position with the Bureau of Indian Affairs in Anchorage. The PIA tribal council still has one vacant seat and will be holding another election to fill that spot.