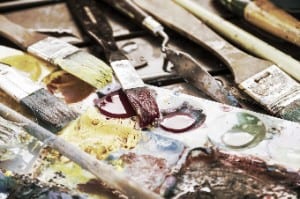 Local Petersburg artists are allowing their drawings and paintings to be cut up this weekend in a fundraising event for the WAVE which stands for Working Against Violence for Everyone.
For 30 years WAVE has been supporting people involved with domestic violence in Petersburg. It's a place for victims to find help and resources. With grant money last year, WAVE hired Annette Wooten as Executive Director, the first full-time employee the office has had.
I spoke with Wooten and Carey Case, President of the WAVE Board of Directors about Art By the Inch.

Art by the Inch is this Saturday at the Sons of Norway Hall. Doors open at 6 p.m., selection of Art by the Inch pieces start at 7:30 p.m. The event will probably go until 9 p.m.