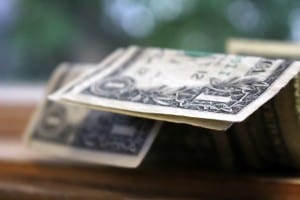 The Alaska Legislature is scheduled to adjourn Sunday but law makers are still working on the operating budget. The Petersburg School District and other districts throughout the state are still unsure what that will mean for their budgets.

Petersburg School District could lose about $425,000 in state funding if things stay where they are.
The loss in money stems from a 4.1 percent state cut to the base student allocation, the amount that each district gets per student. That amounts to a $275,000 cut to Petersburg's budget.
That's on top of cuts to the forward funding to public education. Advance funding, as Governor Bill Walker proposed, would secure budgets through fiscal year 2017. But it hasn't been supported by the Legislature so far. For Petersburg, that equals a cut of about $150,000.
Superintendent, Erica Kludt-Painter, says at this point the district might cut hours to one staff person but otherwise they plan to hang on to all staff.
"So, we're sitting here trying to offer contracts so people can plan and the district can plan as well because we are trying to get kids signed up for classes and trying to get schedules finalized and so it makes it extremely challenging," Kludt-Painter says. "We're doing it a little bit with holding our breath. We're not going out there so far that we don't feel, we're not being irresponsible but it's very stressful."
The state is also implementing a moratorium on reimbursements to capitol improvement projects. That will affect Petersburg school district's kitchen remodel project. The state's Department of Environmental Conservation requires new hoods and vents in the cafeteria for safety reasons.
"The whole huge project is not going to go forward at this point," Kludt-Painter says, "and we are just going to look at doing exactly what we need to do to meet the DEC requirements for the vent and the hood system for the stoves and then that will probably be about it."
In February, the school board voted to go ahead and buy that equipment.
School Board member, Megan Litster says that she is proud of the support that Petersburg residents have shown during legislative hearings on education issues.
"Petersburg residents went out there and really advocated for schools through their contact with the Legislators," Litster says.
There are no more public hearings scheduled on public education funding.
Law makers could adjourn as scheduled on Sunday or they could vote to extend their time in Juneau to continue working on bills.