Petersburg's Clausen Museum has a new interactive built-in display designed to show the bio-diversity of the land and water around Mitkof Island. Contractor Ty Cummins and artist Doris Olsen completed the Discovery Center this month. It was paid for with a $17,000 dollar grant from the Rasmuson Foundation.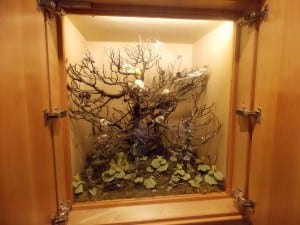 Museum director Brittany Zenge says it was originally designed for children but thinks it came out so well that adults will also enjoy the display. Zeng showed KFSK's Joe Viechnicki the new Discovery Center.


On either side of the display there are also built-in shelves that will hold a collection of rock and minerals from the area, donated by the Reid family.