Petersburg's borough assembly Monday, July 6 will be voting on a new contract for employees of Petersburg Municipal Power and Light.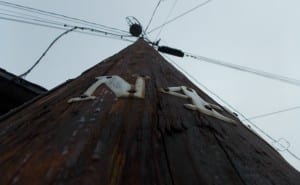 The borough has yet to release the terms of the new collective bargaining agreement with the employees represented by the International Brotherhood of Electrical Workers. However, staffers estimate the new contract will cost an additional 156,000 dollars. The employees voted to ratify the agreement in late May. The old contract for those workers expired in June. It's the smaller of two union units representing borough employees.
In other business, the assembly will consider a resolution changing the fees for ambulance service. The municipality has charged a flat 300 dollar fee for the service since 2002. Staff is proposing a new fee schedule, ranging from 300 dollars to 827 dollars based on the level of emergency and assistance provided. That fee would be adjustable based on Medicare reimbursement levels and the borough would also have an additional charge for mileage.
Another vote Monday will be on proposed changes to the borough's budget for the current year, including the cost of rebuilding one of two damaged boilers at the community pool. Rewiring and replacing parts of the boiler will cost the borough just under 21-thousand dollars.
One discussion item will be the proposed winter schedule for the state ferry system. There's also a vote on the purchase of a new truck for the electrical department for just under 140,000 dollars.
The assembly will consider a resolution to change all assembly meetings this month and next to a noon starting time, instead of 7 p.m. That change would only be temporary for the two summer months.
Monday's (today's) meeting is already scheduled for a noon start and it's in borough assembly chambers. KFSK will broadcast it live.