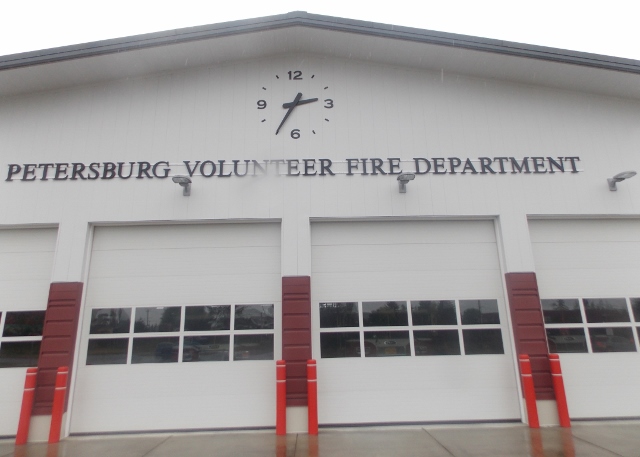 The Petersburg volunteer fire department responded to a shed fire early Sunday morning at 3 mile out the road. Dave Berg, a spokesperson for the department said they received a call in the middle of the night from a renter on the property.
"He had woken up and heard popping and looked out and saw a detached shed approximately 14 by 14 feet that was totally engulfed in flame," Berg said.
The fire department responded with two engines, sending fifteen volunteers out to the scene of the blaze. It took about 5 minutes to extinguish the flames but the crew stayed on scene for an hour clearing up. Berg says they are not currently treating the incident as suspicious but they don't know what caused the fire.
"The building had not been used for about 12 hours prior to the incident so it's unclear to us why the fire might have started," he said. "There were no exterior heat sources to the building, it was unheated."
Berg says he has noticed it's been much busier than previous years in the town.
The Petersburg police department are currently investigating the cause of the fire.
(This story has been updated July 16) PVFD spokesman Dave Berg says the department has a pretty good idea on the cause of most of the recent fires in the community. He says a vehicle fire earlier this summer was likely caused by a catalytic converter, a shed fire this week may have started in an electrical outlet, while another fire at Bay Shore estates three miles south of town was likely caused by an unattended burn pile. That leaves only a June fire in the toilet at Man Made Hole recreation area as suspicious.