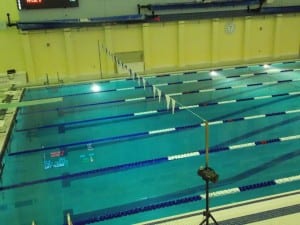 Two Petersburg high school swimmers competed in the state meet at Bartlett Regional High School in Anchorage over the weekend. Ben Higgins and Izabelle Ith each qualified in two events: Ith in the 50 and 100 yard freestyle events and Higgins in the 200 and 500 yard freestyle events.
Coach Andy Carlisle went with them and told Angela Denning that both students swam well.
The Viking Swim Club meet starts this Friday at 5:30 p.m. It runs again Saturday and Sunday starting at 10 a.m. each day.