Petersburg school students honored local veterans and active duty members of the armed forces Wednesday in the high school gym. It was the second year that the annual assembly included all grades in the local school district.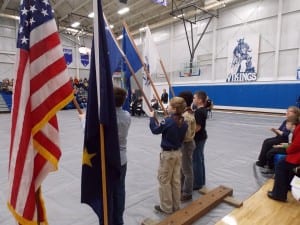 Here's an audio postcard.


Those were a few of the voices from today's assembly at the Petersburg School District in honor of Veterans Day.