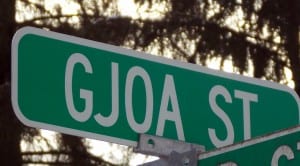 A gun repair business proposed for a residential area of Petersburg ran into opposition this month. Neighbors were concerned about a business getting started in their neighborhood. The issue came up at the last Planning and Zoning Commission meeting.


Petersburg resident, Gregg Townsend, has applied to the borough for a conditional use permit for his home at 1314 Gjoa Street. The permit is required if he wants to have customers come to his home. Townsend was not able to attend the Planning and Zoning meeting but the borough's building official, Joe Bertagnoli, went over Townsend's plan. He says Townsend intends to have a gun repair business and use his Federal Firearms License to mail order guns for people.
"He says he's not going to have any guns on the premises for sale," Bertagnoli said. "He will do mail order guns which is pretty much I think what these guys with the FFL's do. You know, you want a gun, you pick it out. They'll order it for you and charge you a said cost to get it here and use their license to get it to town."
He does not plan to sell ammunition either.
Tom Stearns and other commission members thought that traffic shouldn't be a problem.
"In that type of business it'd be a low volume customer type," Stearns said. "You might take a gun there to be repaired and two weeks go back but it'd be a low volume, I would think low volume traffic."
However, nearby neighbors disagreed over traffic and other concerns.
Rexanne Stafford lives next door to Townsend and says customers parking in the driveway would be forced to back out onto a street where there are children walking by or playing.
"This is a residential neighborhood with very little traffic," Stafford said. "There is a playground at the end of Gjoa Street and many kids, parents with strollers, and folks walking their pets use this road."
She says she didn't want home retail businesses with open hours established in the neighborhood.
Another neighbor, Jessica King, says 4 and 5-year-olds regularly walk to the park there.
"It's pretty dangerous in my opinion to have a business up there with such a young age of children that like to play outside," King said.
Wes Abbott, another neighbor said there are kids going up and down that street all the time.
"I live right across the street and I don't think there's [any] way that they're going to park three vehicles in that driveway and they're going to be parked behind me along the street when I go to get out of my driveway," Abbott said.
Planning and Zoning Commission member Dave Kensinger said he was opposed to having a gun business in a residential area anyway but mainly he was interested in the neighbors' opinions.
"Any time we grant a permit for a home occupation business, it should have the blessing of the immediate neighbors because they're going to be the ones that are going to be impacted by it," Kensinger said.
With conditional use permits the commission can include conditions such as no street parking but the trick there is enforcing them.
Stafford was also concerned about that issue.
"I mean you guys don't really have any control over what he's going to do once he owns a retail business," Stafford said.
The planning commission took notes on the testimony and decided to postpone their vote.
Chris Fry, Planning and Zoning Chair posed the question.
"Do we want to give him a chance to answer any additional questions or do we want to say we're most likely going to vote against it?" Fry asked.
The planning group agreed that they wanted to hear from Townsend about more details of his plan before making their final decision.
The next Planning and Zoning meeting is December 8.