Ruth W. Sandvik passed away July 29 in Seattle's Kline Galland home in the comfort of her family. Ruth, 100 years old, fractured her hip at her assisted living in Petersburg then was air evacuated to Swedish Medical Center in Seattle. After a successful operation she suffered a stroke and didn't ever fully recover.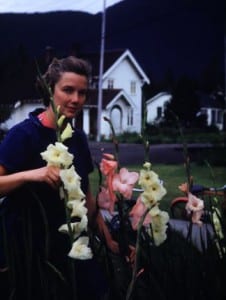 Ruth was born in Portland Oregon to Hermann and Vesta Wetterborg in 1916. Her parents preceded her in death as well as her sister, Betty. She and Betty attended Portland schools then Ruth received a Liberal Arts Degree from Reed College. She taught one year in Hood River, Ore then disenchanted with teaching went to work at the local telephone company. A friend from Portland, Alice Foster Longworth, called from Alaska telling her the local superintendent had a last minute opening and was offering her a job teaching junior high.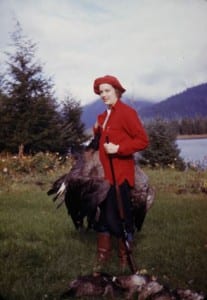 In 1941 Ruth head north on a steamer for what would be a long run. She taught school until son Neil was born and returned as high school librarian in 1966. She married a local fisherman, Oscar Sandvik in 1943. Their other children, Mark and Diane followed in 1948 and 1956 respectively. Oscar preceded her in death in 1969. Ruth was a seasoned sailor helping Oscar on many trips to Seattle and back on his halibut boat, the Munroe.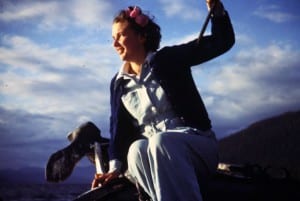 Ruth was involved in many activities and organizations in her long tenure in Petersburg. She began watching for Japanese warplanes atop the gymnasium during WWII and went on to help found KFSK in that building and perform decades of public service in many spheres, including the Civic Improvement Committee, The Arts Council, the Garden Club, the Museum, VFW Auxiliary, party politics, scouting and boards and commissions of all descriptions.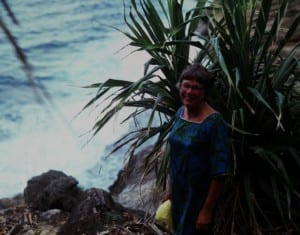 Ruth filled her retirement with travel, gardening and her family. She lived at her home on 2nd street for seventy years. She moved to Mountain View Manor Assisted Living in 2011 until her death. At Ruth's request send any donations to KFSK. Memorial Services will be held in Petersburg September 24th at 2:00 pm in the Lutheran Church. In lieu of flowers remembrances can be made to KFSK.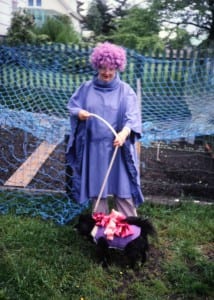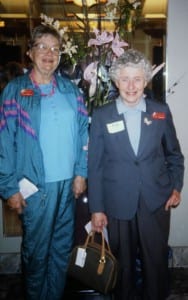 (Editor's note: this obituary and the photos were submitted by the Sandvik family)
The community celebrated Sandvik's 100th birthday earlier this year.