The first of two large conferences planned in Petersburg this month kicked off on Wednesday night. The annual meeting of the Alaska Recreation and Park Association runs through Friday with 50 parks and recreation directors or employees from around the state attending.
The group gathered for a keynote address by Greg Morton Thursday morning. Morton is the San Francisco based CEO of the Northern California Human Resources Association. He's also a childhood friend of Petersburg borough manager Steve Giesbrecht. Morton spoke to the gathering of parks and rec professionals along with a class of local high school students.
He talked about his recovery from a 2014 stroke that left him without the use of one side of his body and he spoke about the importance of balancing life and work.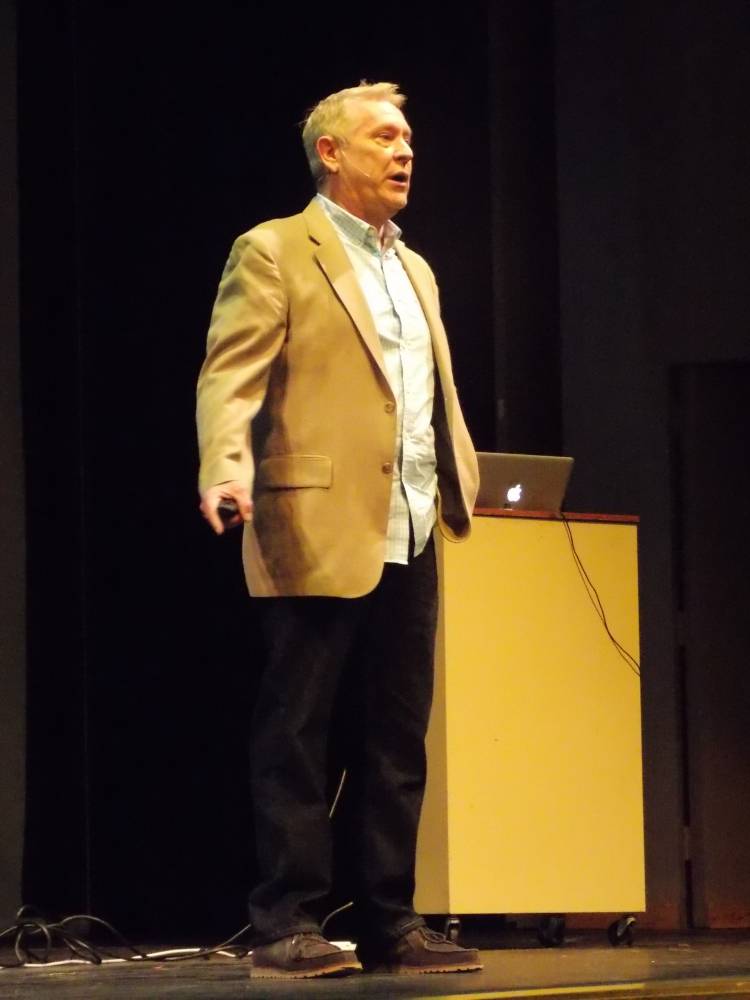 "The reality is you're going to have times where work takes over, or you're going to have times where life takes over," Morton said. "So what I'm going to spend some time today talking about is some coping skills that will help you when you see things start to wobble. So we'll talk and discuss, things like accepting discomfort, focusing on the present and choosing happiness. I'll talk about how those things can not only benefit your health and your relationship but actually aid you in achieving those goals you set for yourself professionally or personally."
The conference has sessions on building trails, playground safety, summer camps and sessions on professional development. The gathering ends with an awards banquet Friday night. The group also met here in 2008.
Coming up next week, Petersburg hosts the Southeast Conference annual meeting. That regional group of communities and businesses will be hearing presentations on economic development and infrastructure. Lieutenant Governor Byron Mallott and other elected officials are expected to attend those sessions, which start on Tuesday.