Another local artist opens her first solo show in Petersburg Friday, October 21st. Kellii Wood will be showing 22 drawings and paintings in India ink and acrylic paint.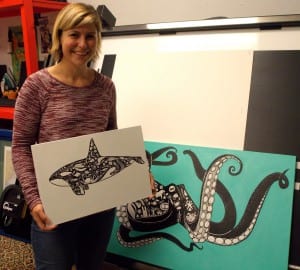 Her pieces range in size from a couple inches square up to a couple feet wide and are inspired by the marine life and waterfront scenes Wood sees during her job as an assistant crab biologist with the Alaska Department of Fish and Game. Joe Viechnicki spoke with Wood about her show.


Wood's show opens at Miele Gallery from 5-7 p.m. on Friday, October 21st.