Poker players in Petersburg gathered earlier this month to raise money for cancer care, treatment and training, all in the memory of a longtime resident and avid poker player.
The third annual Annabelle's Annual Poker Tournament was Sunday, October 9th at the Tides Inn. It's in memory of long-time resident and cancer care advocate Annabelle Baker, who passed away in 2012. Along with the Beat the Odds run and walk that happened that weekend, the poker tournament is a fund raiser for cancer care, education and travel costs for patients.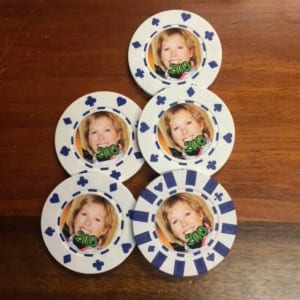 Fifteen players took part this year and played on two tables for almost seven hours. Joe Viechnicki spoke with tournament organizers Jeb Morrow and Jeigh Stanton Gregor about the action this year.


(Editor's note: In the interest of full disclosure, Joe Viechnicki is a member of the Beat the Odds committee that decides on how to use that funding each year.)