Three teams of Petersburg High School volleyball players took on the competition from Ketchikan, Sitka, Craig and Klawock at an all-comers tournament Friday and Saturday in Petersburg. The larger schools brought teams of younger players to the tournament. In two different brackets the finals came down to a showdown between teams from Petersburg and Craig.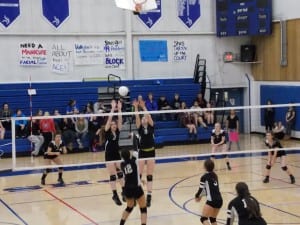 Joe Viechnicki spoke with coach Jaime Cabral about the weekend.


PHS volleyball has its last home match November 18th against Wrangell.