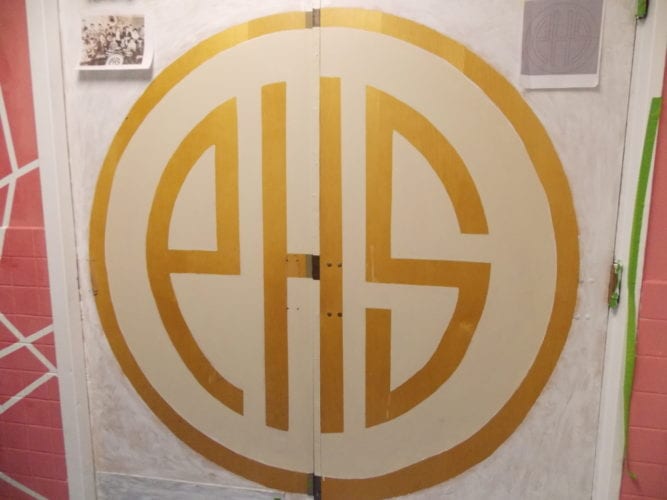 Petersburg's school board Tuesday voted to allow two out-of-state trips for Petersburg High School students next year. Students in music and Spanish language classes will have a chance to travel but will have to fund raise for those tours.
The board votes on out-of-state travel requests and the district in the past has usually offered one a year. In recent years, a Close Up trip to Washington D.C. has alternated every other year with a music trip.
Teacher Rowan Beraza wants to do a week-long in early June of 2018 to Puerto Rico for students who have completed Spanish language classes.
"So the tour I'm proposing is Puerto Rico," she said. "We don't need passports, it's part of America. It's a great way for kids to learn about early American history. It's a very balanced tour."
Students and chaperones would travel with Education First educational tours and the price tag for the trip would be over 27-hundred dollars. Trips would be paid for by the students with no cost to the district. However, students would likely be fund raising to recoup those costs. Beraza said students can get high school and college credit for the travel. She initially was hoping to offer it to students who had completed one year of Spanish although some board members were interested in increasing that requirement or capping the number of traveling students. It was estimated that more than 50 students have completed a year of Spanish.
Meanwhile, music teacher Matt Lenhard sought board approval for a jazz band trip next winter.
"I am requesting permission to travel out of state for a small jazz festival in the Bellevue, Washington area and it would probably likely occur in the month of February and would be a weekend trip, probably like depart on a Thursday, return on a Sunday," Lenhard told the board.
Lenhard thought about 20 students might be involved. Some of the every-other-year music trips have been for jazz band only, others have been opened to all music students. Recent destinations have been San Francisco and Anaheim, California and those larger past trips have cost about 1,300 dollars per student.
High school principal Rick Dormer told the board the plan was to continue with a Close Up trip every other year to Washington D.C. 27 students just returned from that travel, which costs around 2,300 dollars per student. The school could plan on offering a language trip out of country once every four years along with a larger trip for the music program once every four years.
Superintendent Erica Kludt-Painter was a chaperone on this years Close Up trip and said she supported the travel but has heard concerns about student fund raising. "I just do worry about that," Kludt-Painter said. "I mean I heard about it again this year even with Close Up and even with the regular fund raisers but it's just the general mood, coming back from my fun weekend maybe that's where my head is too but it is hard and we do have to acknowledge that I think in our community as well."
Students on Close Up and music trips have raised money through the sales of seaweed and a raffle in December.
Board members were split on offering both trips. Mara Lutomski liked the idea. "For someone who is really interested in speaking Spanish what do we have as an opportunity for them and for someone who is interested in a playing a musical instrument we do have opportunities for them," Lutomski said. "I like the idea of another opportunity for our students and personally I think that the town could carry both."
But another board member, Brandi Marohl wanted to wait on voting until getting more details about how the trips would be limited. "There's just not enough direction," she said. "I mean it could be 50 people, you guys have no idea because you're opening it up to so many people. The community could not afford really 50 people to go. So it's just way too vague right now."
Marohl made a motion to table the vote on the Spanish trip but that motion received no second. The vote was 3-2 and the board approved that trip. Marohl and Cheryl File voted against it. The jazz band trip was approved 5-0. School administrators also agreed to bring back more specifics at next month's meeting about how the trips would be limited.