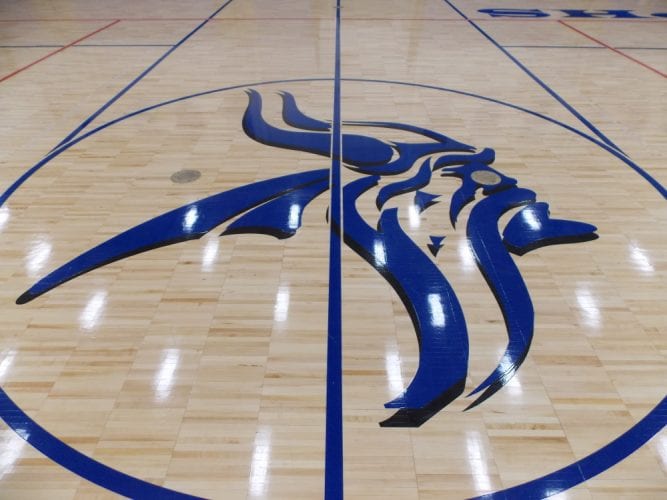 Petersburg High School's girls track team placed fourth and the boys team was fifth at a meet in Juneau Friday and Saturday May 4 and 5 at Thunder Mountain High School. The host Thunder Mountain Falcons took first for both the boys' and girls' meets.
For the Viking boys team, Isaac Taylor was first in the high jump and triple jump and second in the 110 hurdles. Aiden Luhr was first in the long jump and Julian Cumps was fourth in that event. Tolin Eddy was sixth in the 800 and eighth in the 1600.
For the girls team, Erin Pfundt was second in the 800, fifth in the 1600 and fourth in the 3200. Maia Cowan took second in the 3200. Kiana Kivisto was second in the triple jump and third in the long jump. Kendra Coonrad took second in the high jump. Petersburg's 4×800 relay team of Coonrad, Cowan, Pfundt and Eva Lenhard took second.
Joe Viechnicki spoke with track coach Brad Taylor about the meet.
Both the high school and middle school track teams compete in Ketchikan this weekend May 11-12 and then the high school teams head to Juneau for the regional meet the following weekend.
Meanwhile, Petersburg High School's baseball team showed improvement in three home games against the defending state champions from Sitka High School.
The Wolves won both games of a double-header Friday, May 4, 8-1 and 15-5 and then won again on Saturday May 5, 11-2. Petersburg coach Jim Engell says he was happy to see his team improving in the games against Sitka.
The team plays next at Thunder Mountain May 18-19 to wrap up the regular season. The regional tournament is the following weekend in Sitka.