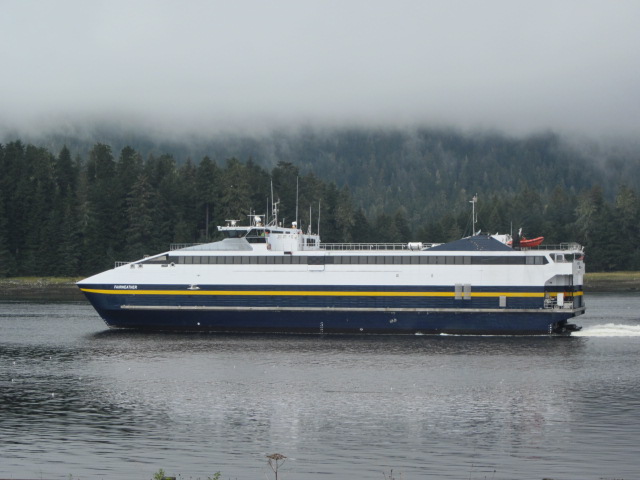 Petersburg's borough assembly earlier this month was split over who to nominate for a seat on the board of a regional economic development organization. On Monday, a short-handed assembly voted down a request to send their nominee to that organization's annual meeting next month.
Both mayor Mark Jensen and assembly member Jeff Meucci sought the assembly's nomination for a seat on the board of directors of Southeast Conference this summer. In early August, the assembly gave the nod to Meucci and chose not to send in both names, despite objections from Jensen and assembly member Brandi Marohl.
Neither Jensen nor Meucci were at the August 20 meeting, but Meucci had asked for the assembly's OK to pay for 1500 dollars in travel costs to send him to the annual meeting of Southeast Conference in Ketchikan in mid-September.
Marohl questioned that request Monday.
"Well I'm kinda bummed out that member Meucci can't answer this for me but he has multiple times been against assembly travel and suggested skyping and different things and so," Marohl said. "To me it seems like now that there's a personal interest his viewpoints on traveling have changed. That to me is bothersome."
The borough is already planning to pay for the cost of sending mayor Jensen, Petersburg's voting representative for the regional organization. Borough manager Steve Giesbrecht suggested a trip he was planning this year could be cancelled to cover the additional cost of sending Meucci as well.
Vice mayor Jeigh Stantor Gregor supported the additional travel cost. "I would rather Jeff didn't go but I think it's important for us to lobby for our own representation on that board of directors," Stanton Gregor said. "If that means we have to pull money from somewhere else to do it, again, for all of Southeast Conference's flaws, I'd rather be working from the inside out to try to help make that system better."
Stanton Gregor said it was his understanding that Jensen would be voting against Meucci for the board seat and thought Meucci should be there to try and secure the seat.
The travel expenditure for Meucci ultimately failed by a 3-1 vote, with Marohl voting against it, it didn't have the four votes needed to pass.
Former assembly member Cindi Lagoudakis has been serving on the Southeast Conference board but her term ends in September. The organization was formed in 1958 to lobby for better transportation in Southeast and helped bring about the Alaska Marine Highway System. Its members still work to support ferry service, but the focus of the organization has expanded to include other industry and municipal concerns. Next month's annual meeting has sessions planned on energy projects, ship building, seafood, timber and mining, along with the ferry system.
In other business, the assembly also had a brief discussion on the borough's recycling program. Nancy Strand said she's been hearing support for continuing the co-mingled curbside collection.
"I've been hearing from some of my constituency that they support continued recycling even if it might cost a little more," Strand said. "Getting the recyclable stuff out of the waste stream is important to people."
Public works director Chris Cotta started the conversation in early August, with a memo pointing out that the borough is now losing an estimated 33-hundred dollars a year from the program versus just shipping all the material to the landfill. Some of the recyclable material has lost value and Petersburg is paying higher processing fees.
Manager Giesbrecht reported Monday that the borough was looking into options and that public input has been mixed about whether to continue with the service. Vice mayor Stanton Gregor called it an ongoing discussion and encouraged more input on that topic. Assembly member Eric Castro agreed the input he heard has been in favor of the borough continuing the program despite an annual loss.
"It seems that 3300 dollars annually is a pretty fair cost for providing a cleaner community for future generations," Castro said. "What is it, 11 dollars a ton to be able to recycle? That seems really negligible in the whole scale of things."
The borough also pays for the cost of replacing collection trucks for the recycling.
The public works director's memo on the program's financial status can be found on the borough's website.
The assembly Monday also agreed to send a letter to Ocean Beauty Seafoods thanking the company for its contribution to the community and asking to be kept in the loop for future plans for the company's cannery and bunkhouse. Ocean Beauty informed the borough this month it planned to permanently close the local plant.