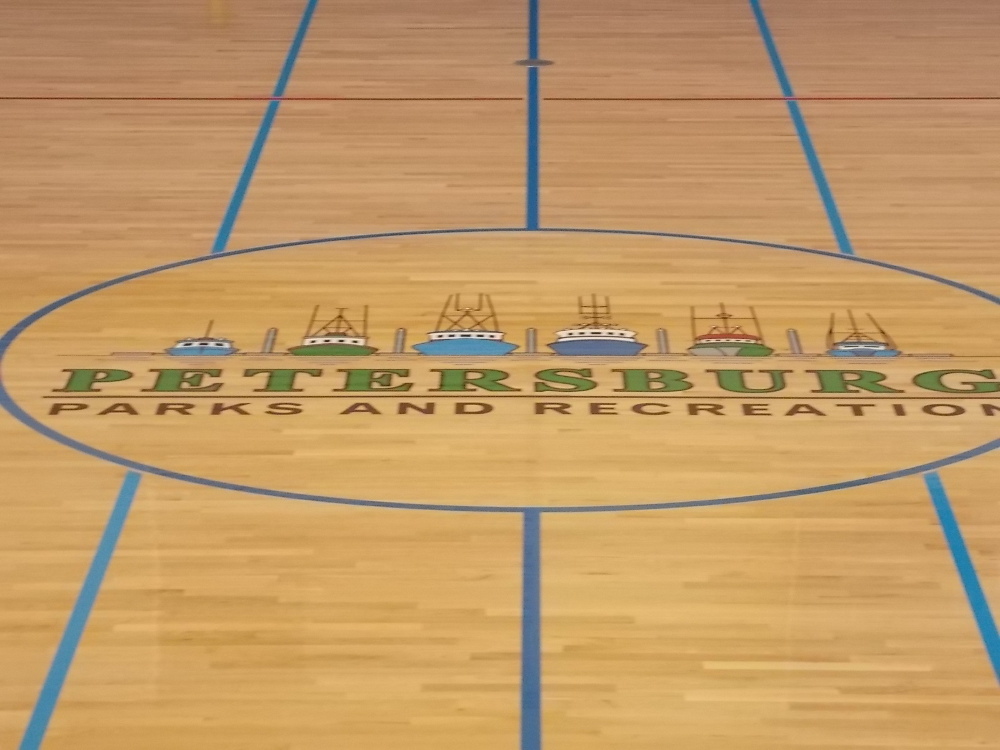 Local residents Monday turned out to oppose some potential cuts to hours at the Petersburg library and community gym. Some on the assembly are hoping to have the discussion about budget reductions this winter but others signaled it was too early to be making decisions on borough spending.
The borough is months from consideration of a proposed budget for the fiscal year that starts in July. However, reduced hours at the library, gym and pool are on a list of potential budget discussion items compiled last fall by the borough manager with some input from department heads.
Library board member Cindy McDonnell was among those testifying against the cuts. "I'm concerned that reduced hours would have a direct impact on public access to the library's services and programs," McDonnell said. "Reduced hours would also affect access to the library by out of town visitors to Petersburg. In addition since the library is not open on Sundays currently, reduced Saturday hours would especially impact many families who frequent the library together."
Reducing eight hours a week at the library would save about 15,000 dollars a year and about 19,000 dollars in the Parks and Recreation budget. Hours could be cut on Fridays and Saturdays at the library. Sundays open hours would end at the gym and pool and one hour cut Monday evenings.
Members of the Petersburg Ragnarok Rollers roller derby team read letters opposing a Sunday closure which would mean the loss of one of two practice times.
"Of the two nights a week that we are scheduled for the gym Sunday night is our main practice time," said team member Amy Anderson. "Our league currently has 24 members. We are teachers, fishermen, health care professionals, law enforcement and even borough workers. For us roller derby is not just a sports team but is more like a family. Our two practices a week are a way for us to stay healthy and connected during the dark winter months."
The borough also received other letters opposing the cuts to services. The list of discussion items also includes eliminating a police sergeant's position, cutting hours at the baler, cuts to school funding and grants to local non-profits and elimination of snow removal outside service area one. But there are also possible additions, like a new position to help handle ambulance calls and an increase in ambulance fees and possibly property taxes.
Police chief Jim Kerr thought the discussion was premature. "We all want to save money and the potential budget discussion items I don't think we should be talking about that until we actually see where we sit in our budget," Kerr said. "I mean a lot of the stuff that's on here is quality of life issues that we've all come to enjoy in Petersburg. And so I think that it's creating a lot of issues within the community, lot of heartburn."
Kerr did say he thought ambulance fees should go up. Potential cuts could have other impacts. Because of staffing levels, eliminating the vacant sergeant's job at the police department may mean looking into an end to 24/7 police coverage.
Borough manager Steve Giesbrecht explained why the cuts were on the table. "What I was hearing from the assembly was we need to reduce the size of borough government, during the candidates forum, I think both the people seated (elected to the assembly) said that, you know across the board cuts, cut things," Giesbrecht said. "I think I've heard that from every assembly member to say we should be looking to reduce the budget. That's different than saying let's don't worry about cutting things unless the budget's not balanced."
The budget was on Monday's agenda as a potential action item, meaning the assembly could have voted to go forward with any of the changes or vote on their own ideas for budgeting.
Jeigh Stanton Gregor agreed with the community members who testified against cuts to the library and gym. "I take issue with reductions in those areas because they are things that people, families use regularly," Stanton Gregor said. "And they're also the primary paying tax base for our general fund through sales tax and property taxes. And so to take the highest tax paying base and then reduce their services seems frankly quite backwards to me as a way to balance a budget."
Another assembly member Jeff Meucci attended the meeting by phone. He's been pushing to have these budget discussions earlier in the process, before the assembly loses members to fishing seasons. He thought all the items on the manager's list were worth discussing.
"I know we're not at the point of deciding yes or no right now but I mean I think we keep hearing from the community that they want to cut state government, or city government or borough government. There's only so many places that we can look," Meucci said.
Meanwhile mayor Mark Jensen didn't think the time was right to be making these decisions. "I look at this list of potential budget discussion items, cutting or adding an EMT as something that's going to be presented to us in the budget when the department heads meet with the manager and give him their proposed budgets and then from there we'll be able to, maybe we will be discussing every one of these items at that point but do we need to discuss it today as well? I'm not sure that we have to," Jensen said.
The assembly typically sees a draft spending plan in the spring. Usually that means several work sessions with the manager and department heads in April and May and a final vote on a budget in June. But the manager is also asking for direction from the assembly on other long term approaches to spending. Among those are merit increases for department heads, the borough's stance on future contract negotiations with employees, staffing in the police department and ideas to address an operating loss at the borough's assisted living facility.