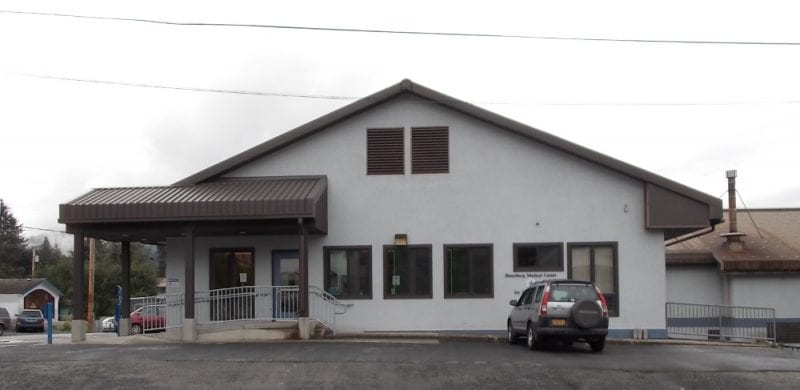 Petersburg Medical Center expects to have a master plan in place by the end of the year that details the possibility of building a new facility.
The idea of a new medical center in Petersburg has been around for years. It's no secret the facility is aging. Parts of it were built back in the 1950s. An assessment done four years ago found that most of the facility was at the end of its life and should be replaced.
Phil Hofstetter is medical center's CEO.
"The facility as it stands is aging and there's a lot of risk for points of failure," Hofstetter said.
Hofstetter spoke to the public about the medical center's new planning grant last week at a Community Café and on the air with KFSK.
The $224,000 grant was awarded by the Denali Commission. The commission is a federal agency that provides funding for basic services, infrastructure and economic development in Alaska. Hofstetter says PMC's grant is very exciting.
"I feel really fortunate to be able to have PMC as a recipient to that award," he said.
The grant will help PMC find out what makes sense for Petersburg in building a new facility–what would work and what wouldn't.
"There's a lot of work that's been done, we just need to add these steps to it," he said.
He says the money will help obtain professional specialists like a structural engineer.
"Market line analysis, full debt capacity analysis, those kinds of things that you have to go into a lot of detail to really understand what we can potentially do," Hofstetter said.
Hofstetter says the Denali Commission has very structured policies in place and a timeline for getting the studies done by the end of the year. He says PMC will be seeking community input as the planning studies are happening.
The analysis will help decide if it's even possible to renovate some parts of the existing facility. The studies will also help figure out if a new facility could be built in the same location or if another place is needed.
The medical center building is owned by the borough and employs about 120 people.