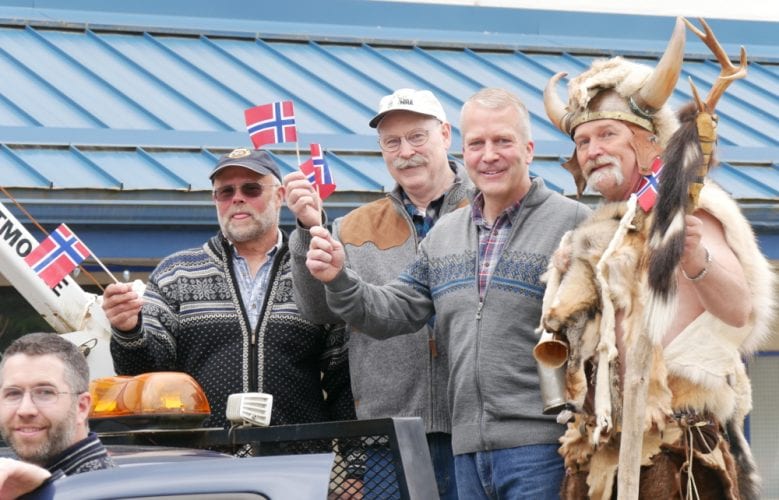 U.S. Senator Dan Sullivan took part in Petersburg's Little Norway Festival this month, riding in the parade, running in the Lop the Loop and visiting with local residents and officials.
It was a couple days after the announcement of a possible campaign against him by orthopedic surgeon Al Gross.
Sullivan was last here in 2018 to announce a replacement for the Petersburg-based 110-foot U.S. Coast Guard cutter Anacapa. He stopped by the KFSK studios on May 18, along with state senator Bert Stedman and Petersburg mayor Mark Jensen. Joe Viechnicki sat down with Sullivan, who started off by talking about that decision to homeport another Coast Guard cutter here once the Anacapa is scheduled to be decommissioned.
Sullivan stopped in other Alaska communities and is also scheduled to appear on the statewide radio call in show Talk of Alaska Tuesday, May 28 at 10 a.m.