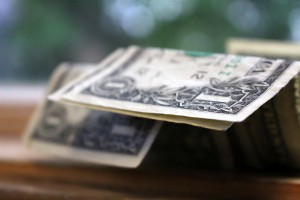 Petersburg's borough assembly Friday decided again to wait on a larger hike to the property tax rate for property owners inside the old city limits.
The assembly instead passed a small increase to the tax rate for service area one and a small decrease for the greater borough.
The big unknown remains whether Governor Mike Dunleavy will veto reimbursement payments to municipalities for school bond debt. Those payments are funded in the state operating budget passed by the legislature this spring. However the governor proposed ending that funding earlier this year.
For Petersburg, that would mean an annual loss of around $469,000 used to pay off costs from construction of the swimming pool and vocational education building.
Borough manager Steve Giesbrecht explained to the assembly Friday the fate of that reimbursement is still up in the air.
"Reality is we don't really know what the governor is going to do," Giesbrecht said. "And what you have proposed so far would be going at the level assuming that the governor accepts the legislature's budget and that the school bond debt reimbursement is fully reimbursed, if in fact that happens, the assembly doesn't have to meet again and we're golden. If the governor does veto it that's where that other meeting would come into play, where we'd ask the assembly to get back together and consider options at that point."
Those options could include an increase of 15 percent to the property tax rate, or borrowing the money from other borough accounts and paying that money back later.
The assembly decided it would meet again if needed to increase the tax rate or explore other options to repay that debt. The vote was 4-0 in support of tax rates just above this year's. Mayor Mark Jensen and assembly members Jeigh Stanton Gregor and Taylor Norheim were not at the meeting.
Property owners outside of the old city limits will see a decrease of two dollars less per hundred thousand dollars of assessed value. It's a seven-dollars-per-hundred-thousand increase for property owners within service area one.
This story has been corrected to show the approved tax rate outside of service area one is a decrease, not an increase from this year.