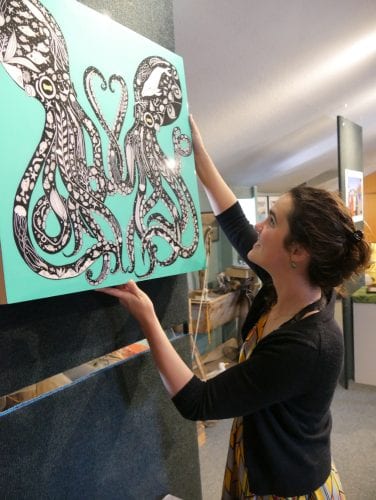 An exhibit of paintings, photos, sculpture and paper art celebrating Pride Month opens in Petersburg tonight, Friday, June 28 at the Clausen Museum.
50 years ago today, June 28, 1969, violence at the Stonewall Inn in New York City is widely recognized as the start of the modern lesbian, gay, bi-sexual and transsexual rights movement. Pride month celebrations are held to mark the history of that fight for equality and the continued struggle.
Here in Petersburg, this is the first year for this show, dreamed up by museum director Lizzie Walsh along with Annette Bennett, director of Working Against Violence for Everybody, or WAVE. Joe Viechnicki spoke with Walsh about the exhibit, which she's hoping will become an annual event.
An opening reception for the show is Friday, June 28 from 5-7 p.m. at the Clausen Museum. It will be on display for the first part of July.