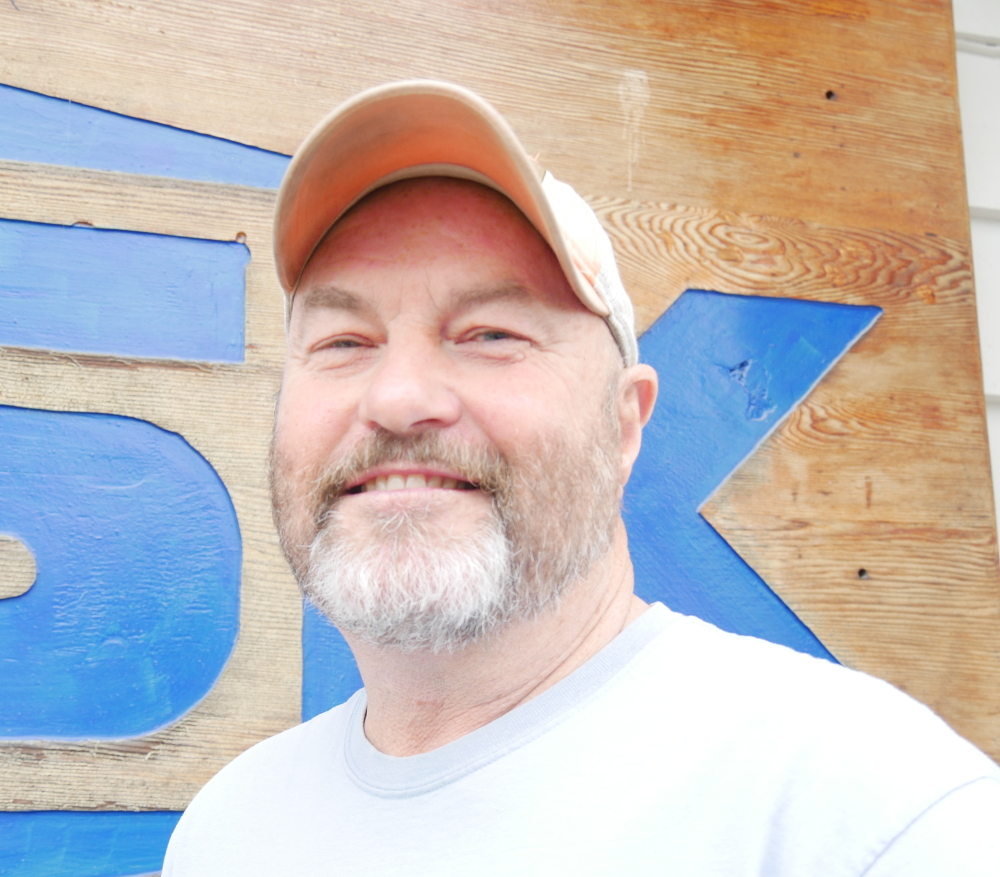 Local voters have a choice for borough mayor again this October, between the current mayor and one who held that seat two decades ago. Assembly member Jeff Meucci is challenging mayor Mark Jensen for the seat. Meucci disagrees with Jensen on a number of issues before the borough assembly along with the mayor's style of leadership.
Meucci is 64 and works as a research diver for the Alaska Department of Fish and Game. He's been on the borough assembly for two years. He first started in local politics on the parks and recreation advisory board. He was later on council for the city of Petersburg and served as mayor in the late 1990s. He thinks the community needs a change in direction.
"The current mayor and I don't agree on a lot of stuff and I'm hoping that we can do some positive things for the community to kind of help us get through this transition period that we're kind of suffering through with the state legislature," Meucci said during a recent interview. "And I like to deal with some interesting perspectives on the diminished budget from the state and maybe get some input from the local community about what's important for folks."
Meucci disagrees with the mayor on both style and substance.
"There are some things that we have been trying to accomplish over the last couple years the current mayor just kind of continues to kind of stonewall," Meucci said. "Even though the majority of the council wants to proceed forward, he will do all he can to make sure we don't proceed forward. That's kind of the role of the mayor is to kind of get those things accomplished. Whether or not you agree with him or not, but when the majority decides on a course of action to take the mayor should be supporting those things."
Meucci and Jensen have been on opposite sides on votes on issues like filling vacant jobs in the police and fire departments. Meucci said he'll continue to try and fill those positions.
"We've gone through the process of funding both of those positions and now we just have to get those positions advertised," he said. "You know it's not up me to tell the police department if they need nine or 10 people or the EMS(emergency medical services)/fire department if they need an EMS coordinator. I depend on those folks who are volunteering a lot of their time to help me understand the issues. I was involved with the EMS group for many years and I understand what the burn out rate is, I understand that stuff. It's just one of those things where we're all struggling with a diminished budget and we have to sort out what's important to us."
That's not where the differences end. Meucci cites a land exchange with fuel company Petro Marine. He supported it, Jensen opposed it, but the votes were there on the assembly to move forward with negotiations. He cites that as one of the things he'd like to see finished if he's elected mayor.
"I'd like to see the Petro land exchange done and move on to other issues," Meucci said. "I'd like to see if we could do some joint partnerships with other agencies around town. I know there's some interest with the Greens Camp area out the road. And I think there's some opportunities for other community organizations to help us with that project. I think there needs to be some monitoring of the cruise ships when they come to town. I know (Petersburg Indian Association) is doing some water monitoring for (paralytic shellfish poisoning) around the island and maybe it's time to talk to them about if they have the expertise or the protocol to maybe monitor what's going on with the cruise ships when they come to town. The cruise ships when they come to town need to be held more accountable."
That might be one of the areas where the candidates agree. Neither have sounded too interested in bigger cruise ships with more passengers coming to town. But Meucci also wants to see a change in visitors from the nation's capital and the state capital.
"You know I'm going to be the type of mayor that represents the whole community," he said. "I'm not going to be riding on a parade float with a representative or a senator. My goal is to get representatives and senators to be at a public meeting with the community just to kind of answer some questions let us know whats going on back in Washington D.C. or Juneau. I think we're missing that right now."
The winner of this year's race will have a three year term as mayor. The election is Tuesday October 1st and absentee voting starts up September 11th.