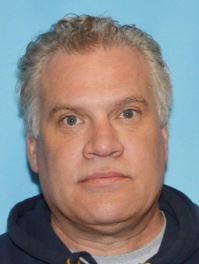 A former Petersburg man is done with his jail sentence for possession with the intent to distribute methamphetamine.
Earlier this year 56-year-old Randy Long pleaded guilty to one charge stemming from an April 2017 seizure of drugs, paraphernalia and money from two addresses on Ira II Street in Petersburg. Authorities say Long had sold drugs from both locations and intended to sell the meth they seized.
U.S. district judge Timothy Burgess accepted the plea agreement and sentenced Long in an Anchorage courtroom on Friday, September 6. He is sentenced to the jail time he has already served along with five years of supervised release. Under the terms of the plea agreement, authorities agreed to not keep the 4,700 dollars seized from those addresses in 2017. Long now lives in Anchorage. He was taken into federal custody in June of 2017 and released in January of this year. That meant his jail time was a little over a year and a half. The drug charge has a maximum sentence of 20 years in jail and a one million dollar fine.