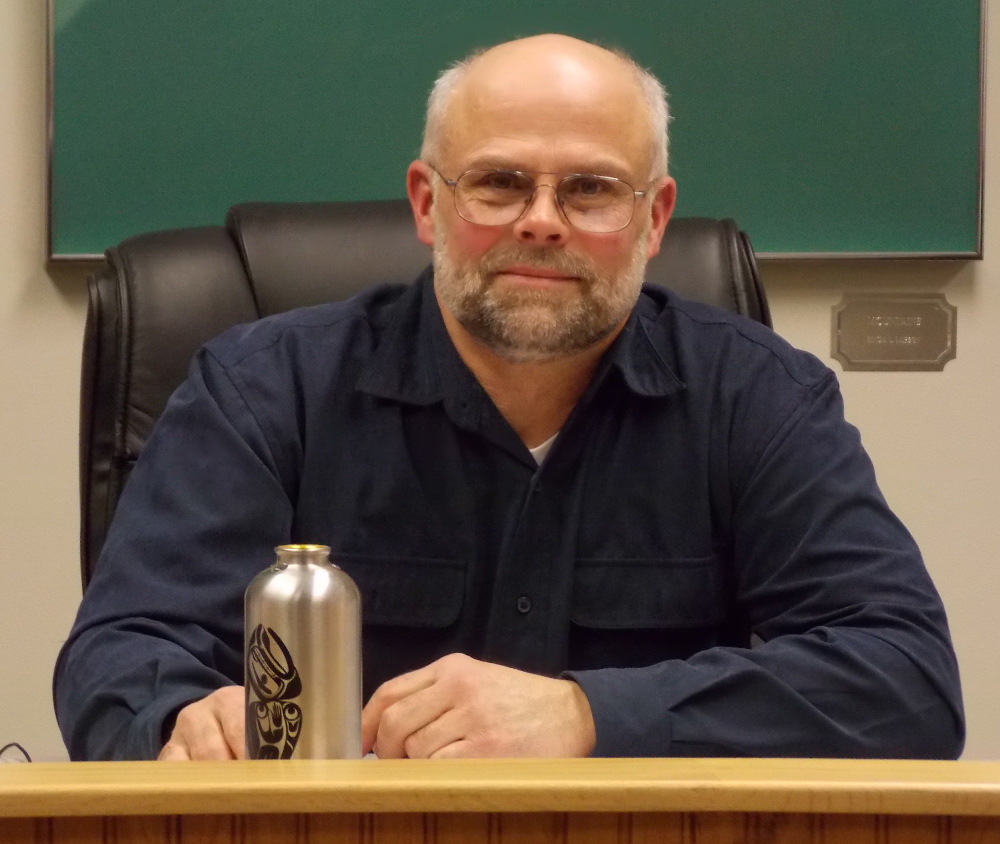 It was a close vote for Petersburg's mayor, but commercial fisherman and welder Mark Jensen holds onto that seat in unofficial results from voting Tuesday, October 1st.
Jensen has 590 votes, beating assembly member Jeff Meucci with 524.
Incumbent assembly member Jeigh Stanton Gregor holds onto his seat in a four way race for two seats. Stanton Gregor has 644 votes. And newcomer Chelsea Tremblay has been elected to the assembly as well with 535 votes. Marc Martinsen has 475 and Aaron Hankins has 352.
There were three seats open in the hospital board and two incumbents have been returned to that board. George Doyle finished first with 648 and Cindi Lagoudakis second with 595. Alaska Department of Fish and Game crab biologist and hospital neighbor Joe Stratman was elected to a third vacant seat with 541 votes. Stacy Thorsen has 454, while Jackie Tyson has 263 and Lisa Nilsen 262.
Voters have also supported borrowing for water and sewer work by a wide margin 721 yes and 333 no votes.