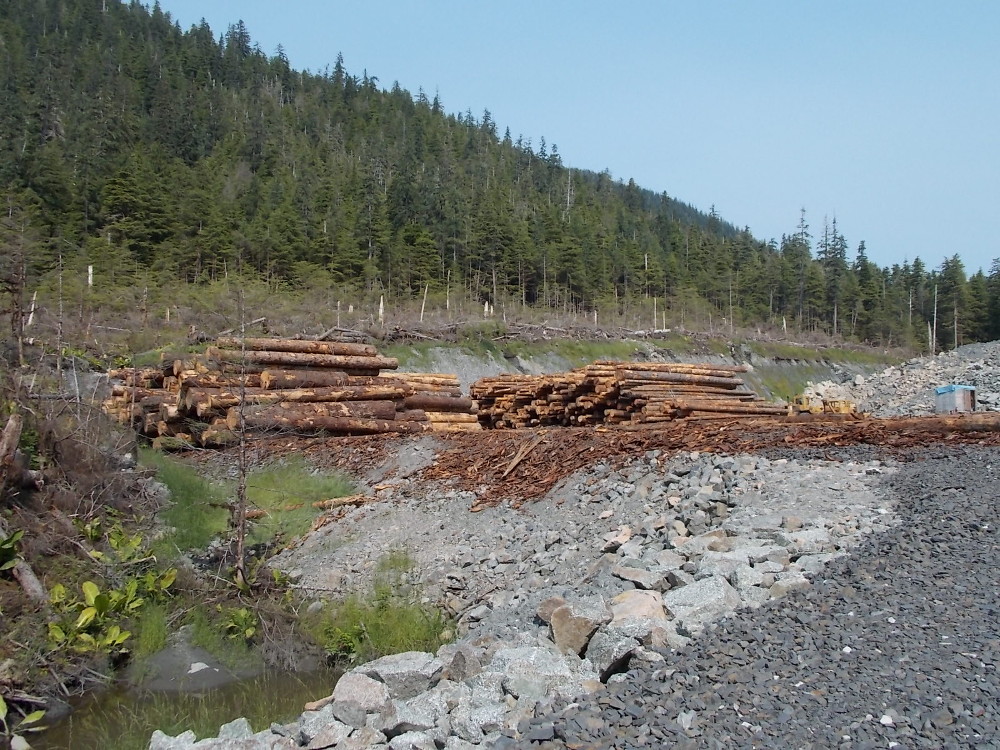 Environmental groups are asking the U.S. Forest Service to shelve a Tongass National Forest timber sale it's working on, while a legal challenge to a similar project plays out in court.
A federal judge granted a preliminary injunction against a massive project on Prince of Wales Island last month. The Forest Service is taking a similar approach to its environmental review of the Central Tongass project. It's a bundle that includes logging, road building and other work near Petersburg and Wrangell.
"Given that similarity, in order to avoid risking, squandering significant agency resources and time on a project that would be challenged in court that they ought to just wait until the lawsuit challenging the Prince of Wales is completed," said Southeast Alaska Conservation Council attorney Buck Lindekugel.
He's referring to the lawsuit filed by SEACC and other groups earlier this year. It alleges the Forest Service violated federal environmental laws by not providing specific plans in advance of their decision to open bidding on timber sales.
U.S. District Judge Sharon Gleason's ruling last month found that groups had raised serious questions with the process on Prince of Wales Island. She put that project on hold while she issues a more complete ruling by the end of March. 
The Central Tongass project envisions clear cutting up to 150 million board feet of old-growth trees over 15 years on islands and mainland of central Southeast. Another 80 million board feet of young growth trees could also be cut during that time. Revenue from the timber sales would pay for stream restoration and habitat work, according to the Forest Service.
Federal forest officials have defended their approach. Speaking at September public meeting in Petersburg, acting forest supervisor Troy Heithecker explained that litigation is anticipated on all logging plans these days but this approach would get more work shelf ready.
"Bundling it up like this and trying to work in a larger scale for a longer time frame is a strategy for essentially getting more work accomplished on the ground.," Heithecker said.
The agency did not comment Thursday on the Oct. 2 letter from conservation groups. SEACC said it has not heard from the federal agency, either.