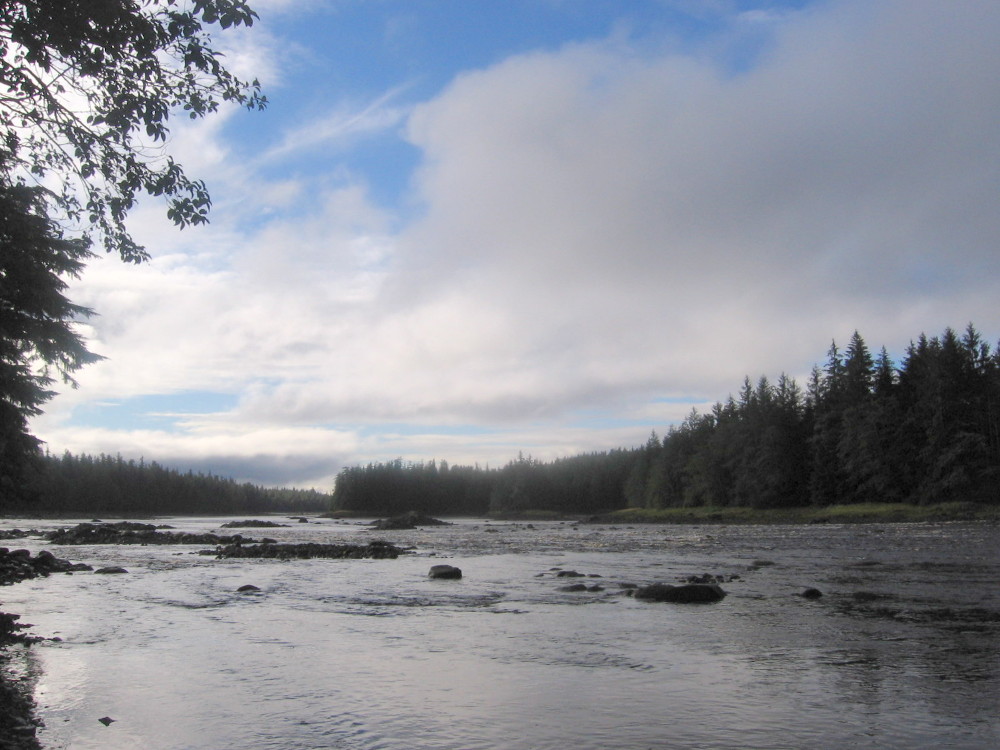 A Coast Guard helicopter Friday found the body of a man from a capsized skiff in Duncan Canal west of Petersburg.
The deceased man is 50-year-old Douglas Larson of Petersburg. He was part of a hunting party in Duncan Canal.
Larson and 40-year old Charles King left the beach in a 12-foot skiff to help the fishing vessel Fish Hawk which had run aground. Two men tried to help free the Fish Hawk but capsized. Alaska State Troopers say the two men were able to hold onto the overturned skiff for one to two hours. King was rescued, still conscious while Larson went missing. Neither man was wearing a life jacket.
The Coast Guard, troopers and a local volunteer team searched for Larson. The crew of the MH-60 helicopter from Air Station Sitka located his body in the water around midday Friday and was able to direct the Fish Hawk to it. It was then turned over to troopers.
The incident happened in the salt chuck of Duncan Canal, a remote part of central Kupreanof Island between Petersburg and Kake. It's about 15 miles west of Petersburg by air, about 40 miles by boat. The area saw gusty winds and heavy rains Thursday night and into Friday morning.
The story has been corrected for age of the victim