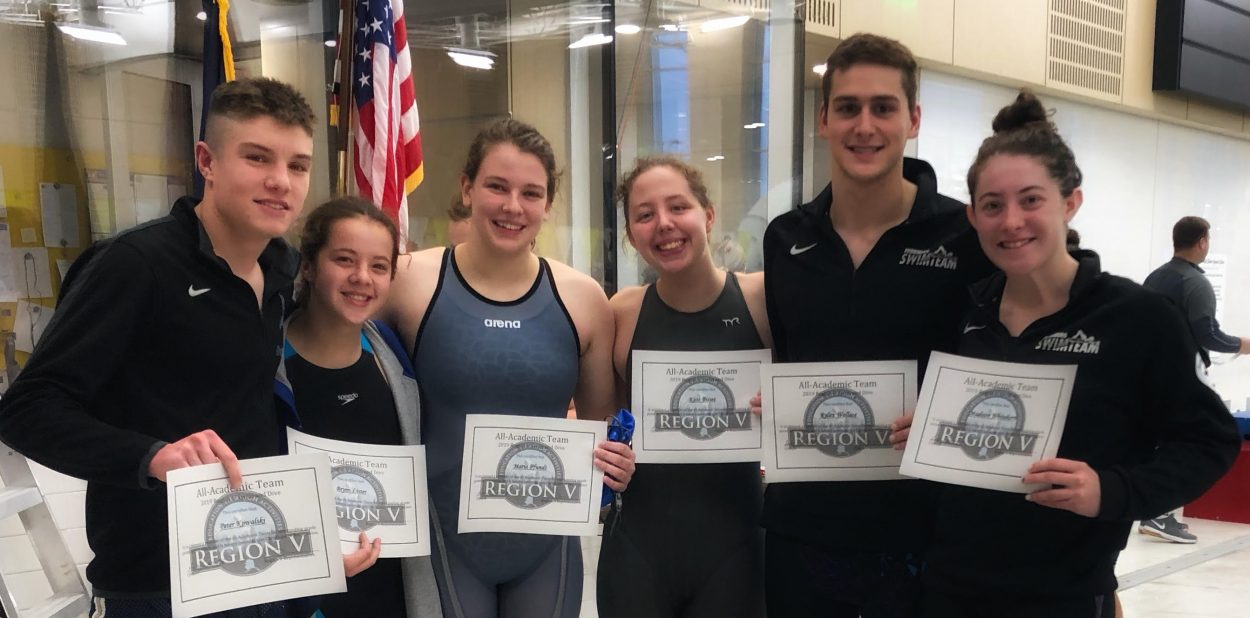 Petersburg High School's swim teams both finished in fifth place at the region five meet in Sitka last weekend. The Sitka girls team took the region title by four points over Thunder Mountain and the boys team from Juneau-Douglas took first, edging out Thunder Mountain by just one point.
In individual results, Peter Kowalski took third in the 200 free style and the 500 free. Rylan Wallace was third in the 50 free and fourth in the 100 butterfly. Sean Spigelmyre was fifth in the 100 backstroke
Maria Pfundt was third in the 100 butterfly and Maddy Whitethorn took third in the 100 free
The girls 400 free relay team of Whitethorn, Brynn Lister, Kate Bisset and Maria Pfundt also took third.
Joe Viechnicki spoke with head coach Andy Carlisle about the region meet, which was held in the brand new pool at Mount Edgecumbe High School.
Kowalski, Whitethorn and Pfundt qualified for two events each at the state meet, November 8-9 at the Bartlett High pool in Anchorage. The Viking Swim Club's November Rain meet is the following weekend at the Petersburg pool.