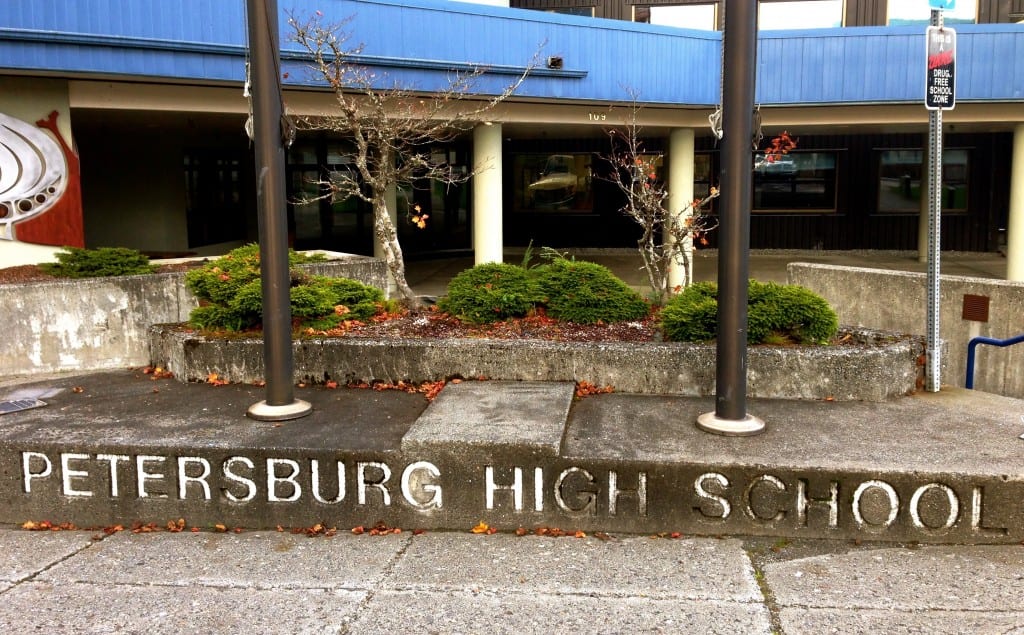 The Petersburg School Board has taken another step towards adopting a policy that would restrict sex offenders on campus. The board discussed the issue at their last meeting and passed a policy in its first reading. KFSK's Angela Denning reports:
There are no current problems with sex offenders at Petersburg schools and the district has dealt with sex offenders before who are parents or guardians of students. Adopting a policy would just put something in writing, says Superintendent, Erica Kludt-Painter. She says it gives the district a consistent way to respond to finding out that someone is on a registry.
"If we do, as a district, know that somebody is on one I do think that there is a responsibility and due diligence to do something with that information," she said.
The Association of Alaska School Boards is recommending that local school districts consider adopting a policy that deals with sex offenders on site. Currently, there is no state law regarding it.  The AASB has forwarded a sample policy to Petersburg and other districts and that's what Petersburg's school board is modifying now.
The policy would only allow sex offenders who are parents or guardians onto school property for specific reasons, like to pick up or drop off their student and for parent teacher conferences, and only with prior approval from administration.
The school board discussed the issue in their October meeting and came up with questions for their attorney on local concerns. Namely, how would a policy affect activities in the gymnasium and in the auditorium? Are those places still the campus and how would the school district restrict sex offenders there?
Kludt-Painter says the attorney recommends including the policy in any third party agreements for using campus grounds. For example, the agreement with Northern Nights Theater, a student run group that shows movies in the auditorium.
"We would reference and say if you are renting or using our facility for whatever reason, we could make that part of our purview," Kludt-Painter said. "Saying to them that we want you to be aware that you as the person who's in charge of the movie theater, you need to know that this is still a school and it could be incumbent upon you to know who's in your theater."
The students running the movies would not be responsible for policing sex offenders but they could have a policy to follow if something did come up.
The AASB's recommended policy prohibits sex offenders who are not parents or guardians from coming onto school grounds except for outside of school hours for voting purposes or open meetings. The Petersburg School District's attorney suggested narrowing the language from open meetings to school district meetings.
"It's a more limited venue," Kludt-Painter said. "You're going to have a lot of adults in a room like that, it's not a room full of a bunch of kids. It's a bunch of adults."
The policy states that sex offenders would need to get approval from the school administrators to enter campus for activities. Kludt-Painter says there is room in the policy for administrators to take it case by case.
"Somebody could come and make a case for why they should be able to let's say go to a basketball game even if they don't have kids because that's a community event that happens on our grounds," Kludt-Painter said. "And then having it be really incumbent upon the person. They need to seek out a way to be able to try to make a case for why they may be able to come onto the campus."
Petersburg schools have dealt with sex offenders on campus before and Kludt-Painter says administrators have acted similarly to what's already in the policy. She says restricting sex offenders in and around the schools doesn't turn the teachers and staff into law enforcement. They don't have to seek out who is on the registry but they can approach anyone about possible concerns that do come up.
The school board will again look at the policy at their next meeting in December. They will also hold a public hearing on the issue at that time.