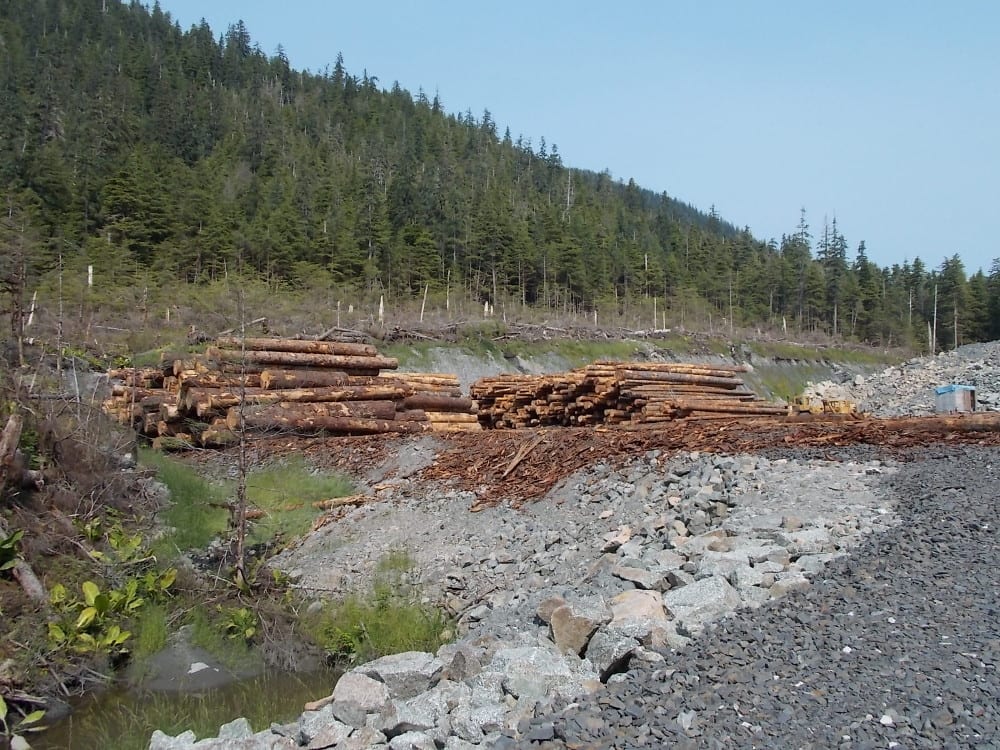 Petersburg's borough assembly Monday decided to wait on voting on a resolution on keeping roadless area protections for the Tongass National Forest.
A proposed resolution supports the no action alternative of the draft environmental impact statement, released by the U.S. Forest Service earlier this year. That option would keep prohibitions in place for logging and road building on 9.2 million acres of the nearly 17 million acre forest.
Mayor Mark Jensen, attending by phone from Anchorage, wanted to wait until the assembly's December 2nd meeting before deciding the borough's official stance.
"Hopefully we'll all be present and it will give the public more time to give input to the assembly members," Jensen said.
The comment deadline is December 17, so a decision that meeting would still make the deadline. Vice mayor Jeigh Stanton Gregor drafted the resolution based in part on one passed by Skagway's assembly. He didn't want to wait on the vote.
"I wanted to put this on the last meeting but I think it would have been in poor taste because we had not had the Forest Service here yet to speak and the people in town to discuss the roadless rule," Stanton Gregor said. "Now we've had opportunity for plenty of public comment. Many people showed up at that meeting, expressed their views."
Stanton Gregor also pointed out this week's meeting had full attendance by the assembly with Jensen and assembly member Chelsea Tremblay calling in from an Alaska Municipal League meeting in Anchorage. The proposed resolution cites the commercial fishing and tourism industries and their importance to the economy of Petersburg. It also highlights the importance of undisturbed blocks of habitat for subsistence, recreation and tourism.
The Forest Service's preferred alternative would remove roadless protection from 9.2 million acres of the Tongass. The agency has held public meetings and subsistence hearings on the proposed exemption around the region. Public comment here and elsewhere has been overwhelmingly in support of keeping roadless protections in place.
The vote was 4-3 to remove the item from the agenda and move it to the December meeting. Stanton Gregor was joined by Tremblay and Jeff Meucci in voting against delaying that decision. The assembly did pass three other resolutions. One asks for more environmental review of the proposed Galore Creek precious metals mine in British Columbia, another supports full funding for a state grant program for harbors and a third seeks automatic registration for commercial fishing boats already registered with the state for permits.