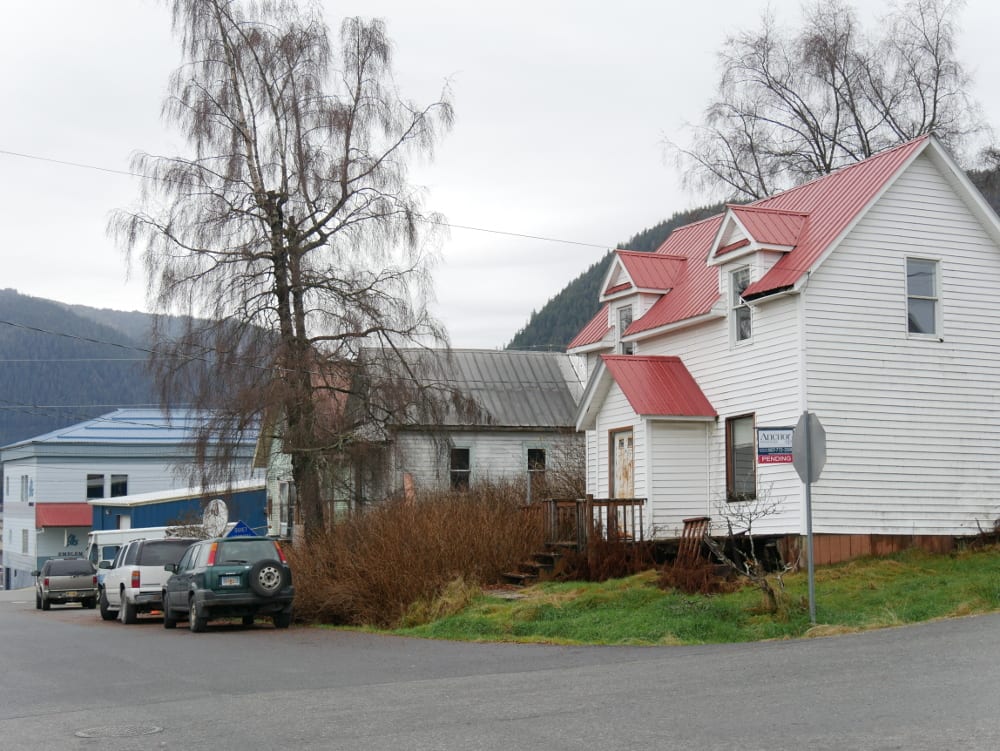 Petersburg's borough assembly Monday voted to send a letter of support for an affordable housing project planned next to the Petersburg Medical Center. Assembly members thought the Anchorage company proposing the apartment building is responding to concerns from neighbors.
Swell LLC is planning to build a 15-unit, two story apartment building on three commercially-zoned lots on Excel Street, next to the Joy Janssen Clinic at the medical center. The company plans to construct one and two bedroom apartments. Some will be for income-qualified applicants, while others will rent for market price. But the project depends on federal low-income housing tax credits awarded by the Alaska Housing Finance Corporation. Swell sought a letter of support from the borough to include in its application for those tax credits.
Assembly member Chelsea Tremblay supports the project and attended the meeting on the phone
"As we think about our community aging and as we think about the overall demographics of our town, this is something that we're only going to need more of," Tremblay said. "There's a waiting list for affordable housing in every way. I think this is something that we desperately need and here they are wanting to do it."
Nearby property owners have voiced concerns about the addition to the neighborhood. Some are concerned about a drop in the value of their property, a lack of parking space and what the new building will look like in their backyard. Assembly member Jeff Meucci said he met with neighboring property owners Sunday. Meucci said the developers joined in that meeting on the phone.
"These neighbors had some questions about the facility, about parking, how it was going to look and they answered a lot of the questions but they wanted to assure the community and assure the neighbors that they were taking into account some of their concern," Meucci said. "They're willing to come down here in early December and meet with the community and share some of the ideas that they're thinking about and what their overall plans are."
The borough's community development director Liz Cabrera told the assembly that the developers have not yet submitted plans but she has seen an architect's conceptual drawing.
"From that they had planned it with our zoning in mind," Cabrera said. "So they did put the parking in. They made a point of putting the parking along Second Street so people weren't going to be backing into and out of Excel which they recognized was a higher traffic street. It has a courtyard. It's two stories. The apartments are really small. They're making an effort to ensure that there's light hitting all of the apartments by having one corner of it be only one story."
The vote was unanimous to send the letter of support for Swell's application. The company says it's waiting to meet with neighbors before finalizing the design. That meeting may not happen until January. By then Swell could know whether it has been awarded the tax credit necessary to fund construction of the building. In the past year it has secured tax credits for projects in Kodiak and Kachemak City near Homer. If they do win that funding, Swell says construction in Petersburg could start next year.