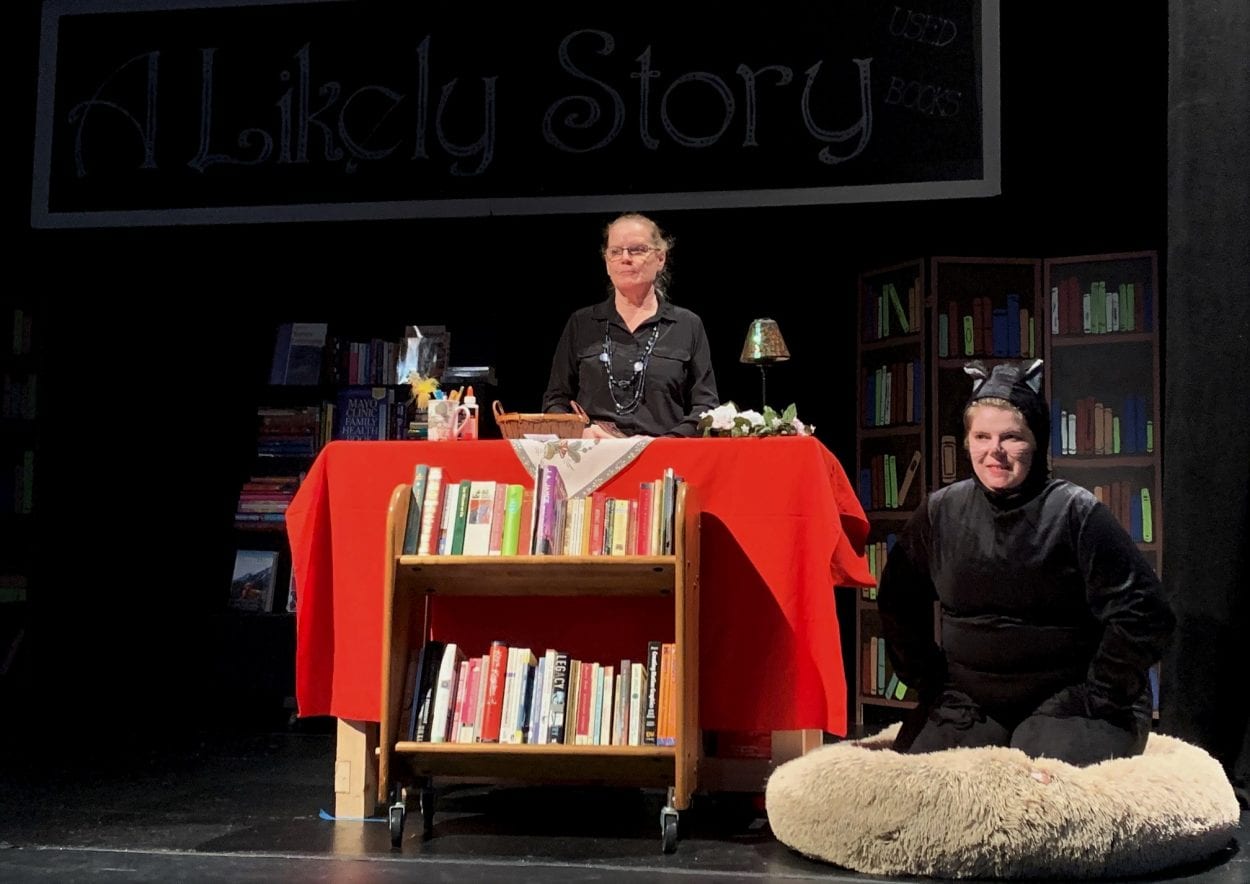 Petersburg's acting troupe is set to entertain all ages this Thursday and Friday at the Wright Auditorium. The Mitkof Mummers will perform the comedy melodrama, "The Enchanted Bookshop" and it will be the last performance for one of the group's veteran actors. KFSK's Angela Denning attended a rehearsal earlier this week and has this story:
It's 6:30 p.m. and Mummers volunteers are scurrying around the stage getting it ready for this week's performance. The scene of the play is inside of a used bookstore called "A Likely Story" so on the set there are bookshelves and a checkout counter, and a large fluffy pet bed for Bombularina, the cat.
Bombularina is the bookstore owner's cat. The bookshop owner is Margie who is dedicated to her books and desperately wants to keep the store going despite a new generation who'd rather be playing video games. What Margie doesn't know is the characters in her books come to life at night by the book fairy.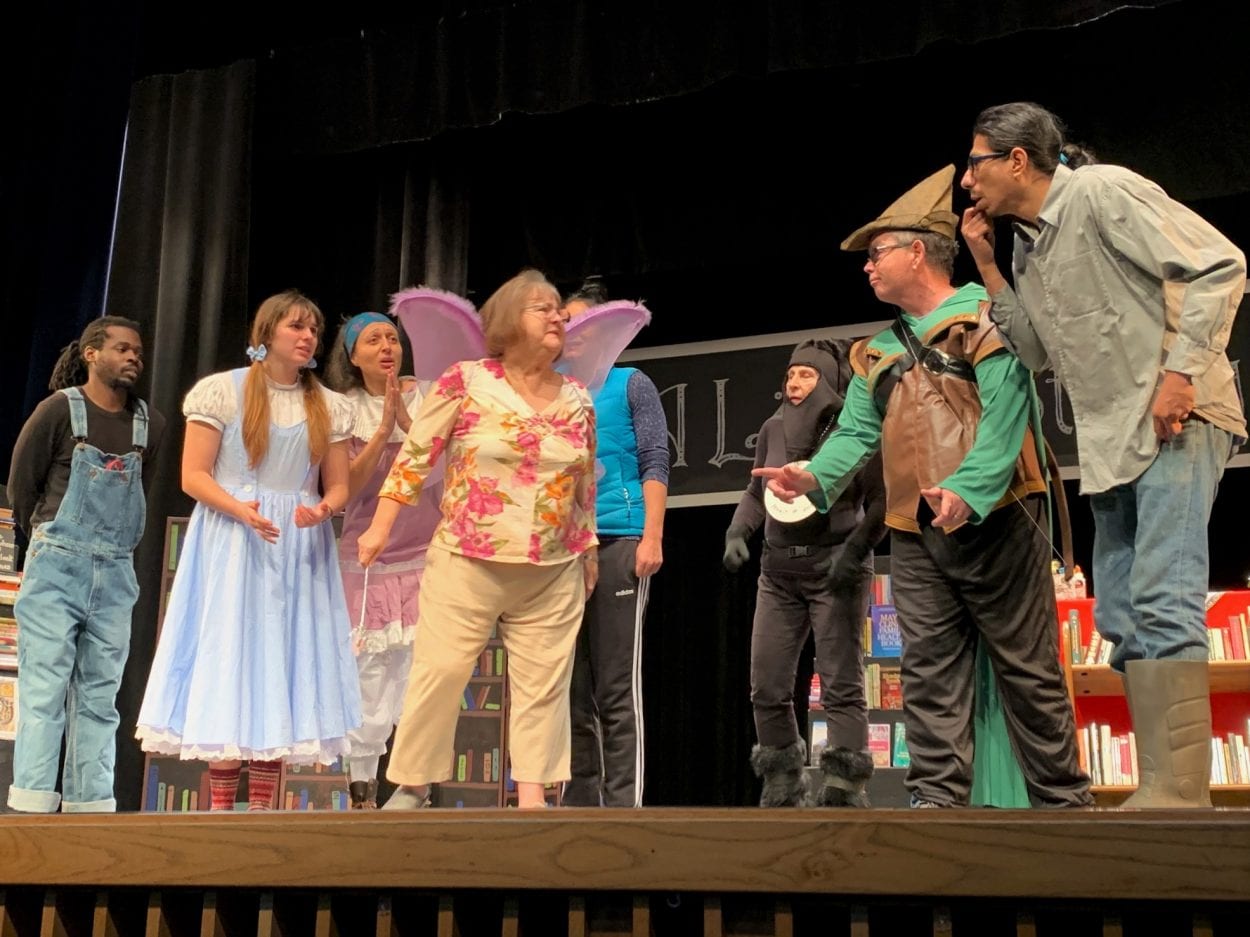 The book characters also want to help Margie keep her bookstore and they have several ideas. But the plot thickens when two smugglers start shopping at the store. They're searching for something and they think the bookstore owner has it.
Margie, the bookshop owner, is played by Cindy Marden who has been with the Mitkof Mummers for over 20 years. This will be her last performance as she's moving to Tennessee in the spring.
"She's been with us a long time, it's going to be sad to see her go," said Irene Littleton, the play's director.
Orin Pierson, one of the Mummers' actors, agrees that Marden is exceptional.
"She sets a very high standard of commitment to her character and just always brings a tremendous amount of energy  into every performance that she's a part of," he said. "It's just a joy being in community theater productions with Cindy Marden."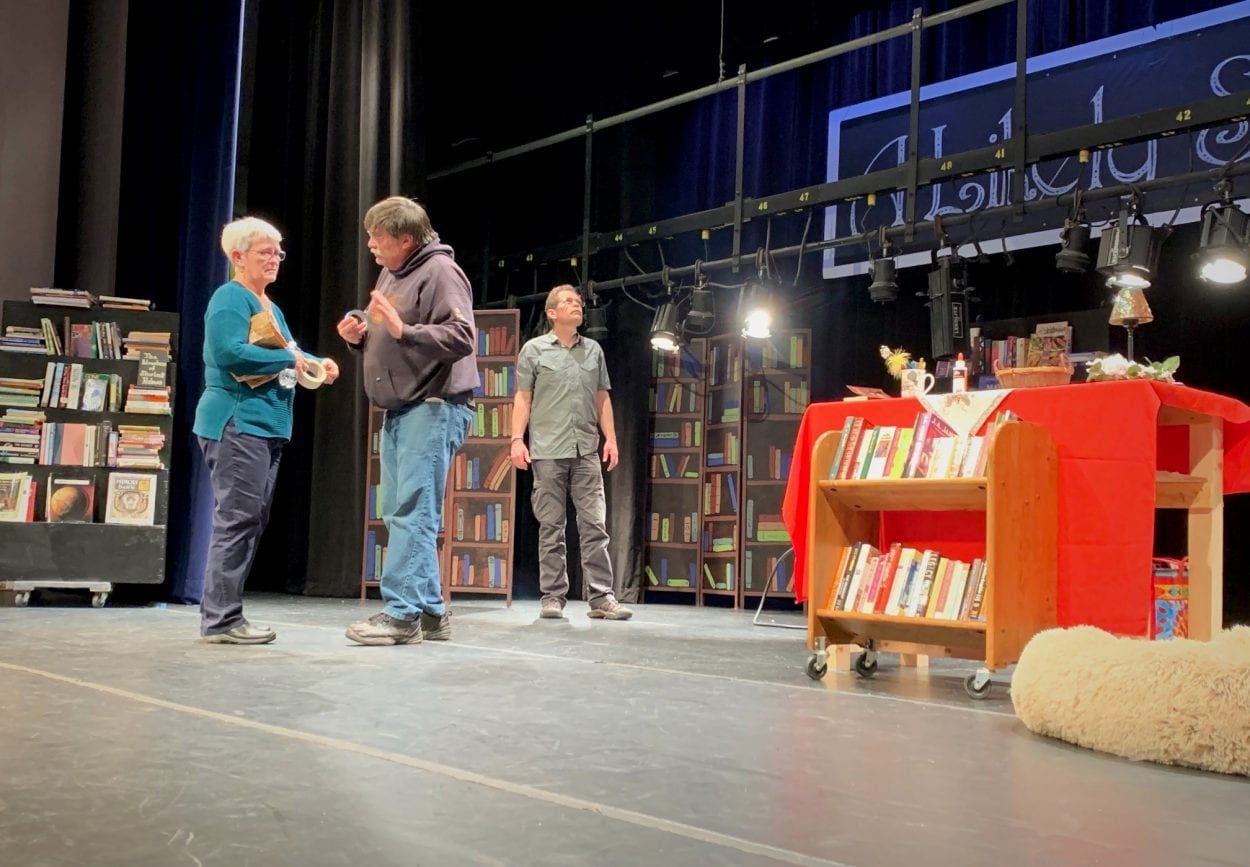 The Mitkof Mummers will perform "The Enchanted Bookshop" at the Wright Auditorium this Thursday and Friday night. The show starts at 7 p.m. and doors open at 6:30 p.m. Tickets can be purchased at the door. The play will last about one hour.
The acting group is not performing Saturday because there is a music concert, "Parlor in the Round" that's happening in Petersburg that night.