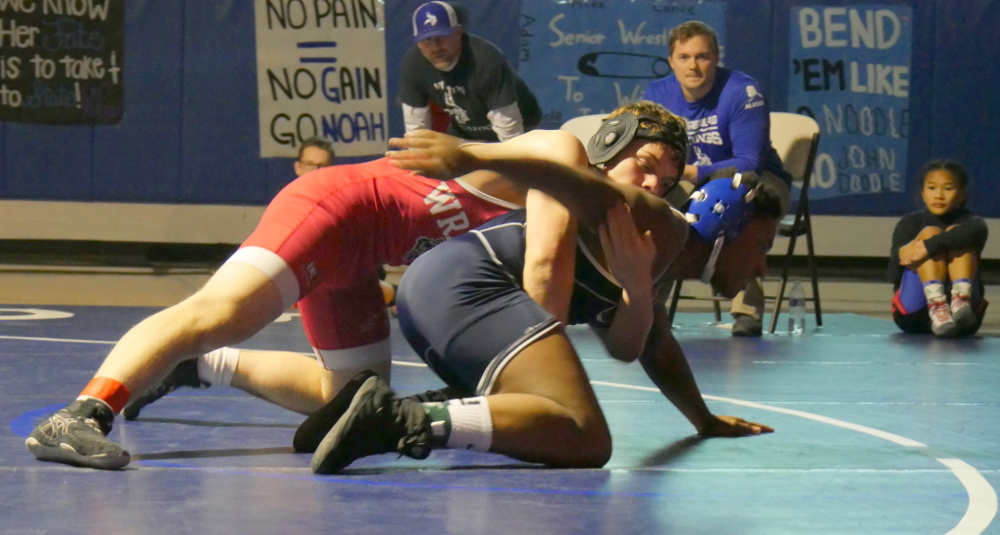 Petersburg High School's wrestling team had its only home matches of the season last Saturday. 18 from PHS had matches against wrestlers from Wrangell, Craig and other Prince of Wales Island teams.
It was round robin style in the morning with a dual match under the spot light Saturday evening. The Vikings were matched up against a mix of opponents from the visiting schools. Those opponents came out on top in many of those evening bouts but there were a few wins for Petersburg.
Joe Viechnicki spoke with Petersburg's head coach Tyler Thain about his team.
The team will travel with 11 wrestlers to Juneau this weekend for matches against large and small school opponents. The following weekend is the regional meet in Craig.