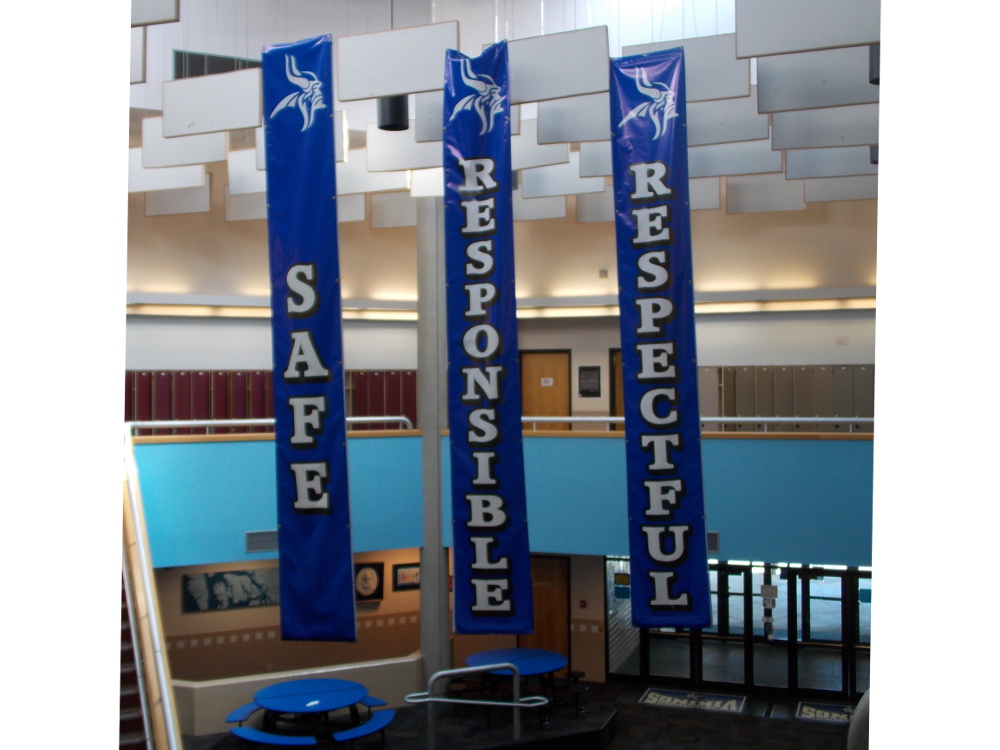 Petersburg school board members and staff this week had some positive feedback about the calendar for the current school year. The board had a brief discussion about timing of final exams and scheduling a training day for teachers at the end of vacation breaks.
Students had the Monday after winter vacation off from school this year, but teachers returned to work that day. That feature of the calendar seemed pretty popular at this month's meeting of the school board. The board's president Mara Lutomski was among the fans.
"I personally liked the extra day on the end of winter break," Lutomski said. "I anticipate that I will also like the extra day on the end of spring break. I anticipate I like any extra days," she said, generating a laugh at the meeting.
An extra day of vacation this year falls on the front end of spring break, March 13 and that's not an in-service or staff training day for teachers like Monday January 6th was. The district is allowed up to 10 such days a year. Remaining ones this year fall in mid-February and mid-April.
Both principals also supported having the Monday after winter break for staff to get back to work without students.
"Loved the idea," said elementary principal Heather Conn. "The transition was a really great transition for us, just to transition back. We got a lot of work done."
"I don't know but they just, the kids seemed lively on Tuesday, didn't they, compared to a typical Monday back and I know that staff sure kind of gave them day to kind of get the bus rolling again, especially with the cold, so. It's good, good day," said middle and high school principal Rick Dormer.
Laying out the calendar is an annual juggling act, meeting the minimum teaching days required by state law, and fitting in semesters on either side of winter break.
The board's student representative, high school senior Maria Pfundt liked having final exams before winter break instead of after.
"I personally didn't feel stressed about taking finals in two weeks or how much I probably should have studied instead of going to a family event," Pfundt said. "I think that was super helpful for me and I know it's harder for some teachers to have it before break, which I totally understand because it does put a lot more on their plate but I know from the students' side that it's a lot nicer to have it before winter break."
However, that feeling board wasn't universal. Board member Cheryl File said the exams before winter break didn't work for her family's holiday travel plans.
"Only two of us got to go," File said, adding "The rest of us got to stay."
The board did not have any discussion on other calendar features, like starting or ending dates, or shifting vacations. They have yet vote on next year's calendar. That typically happens in February.