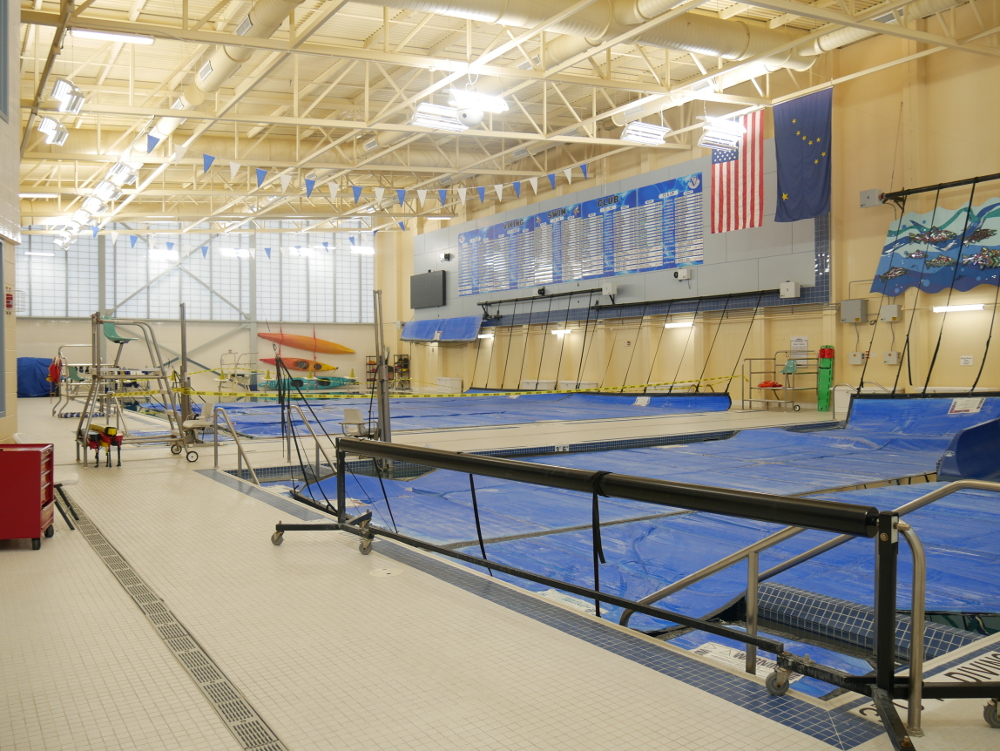 Petersburg's swimming pool is closed this week with multiple problems during a cold snap.
The borough's Parks and Recreation Department has shut down both the lap pool and a warmer leisure pool until further notice.
Facility supervisor Stephanie Payne writes in an email Thursday that the lap pool is leaking water somewhere. The borough and school district have decided not to reheat that water until that leak is pinpointed.
That's just one of the problems discovered this week.
The facility first saw its boilers shut down early this week as outside temps dropped near zero degrees overnight. Staff discovered that problem Monday morning and pool water temperature dropped into the 70s. As of Thursday, Payne writes that water in the lap pool remains just over 73 degrees and at just over 90 degrees in the leisure pool. She has no timeline for when the lap pool might reopen but writes that borough maintenance staff are working to find the leak.
Meanwhile a separate problem has created bad air quality over both pools. Heating, ventilation and air conditioning systems, which normally circulate air, have failed. That has meant humid air and off-gassing from pool water chemicals remaining inside the building. Parks and Recreation has closed that entire area, including workout space along the pool mezzanine. Staffers are moving fitness machines from there to other parts of the building. The community gym, fitness, weight room and sauna all remain open. The building does have hot water for showers and sinks.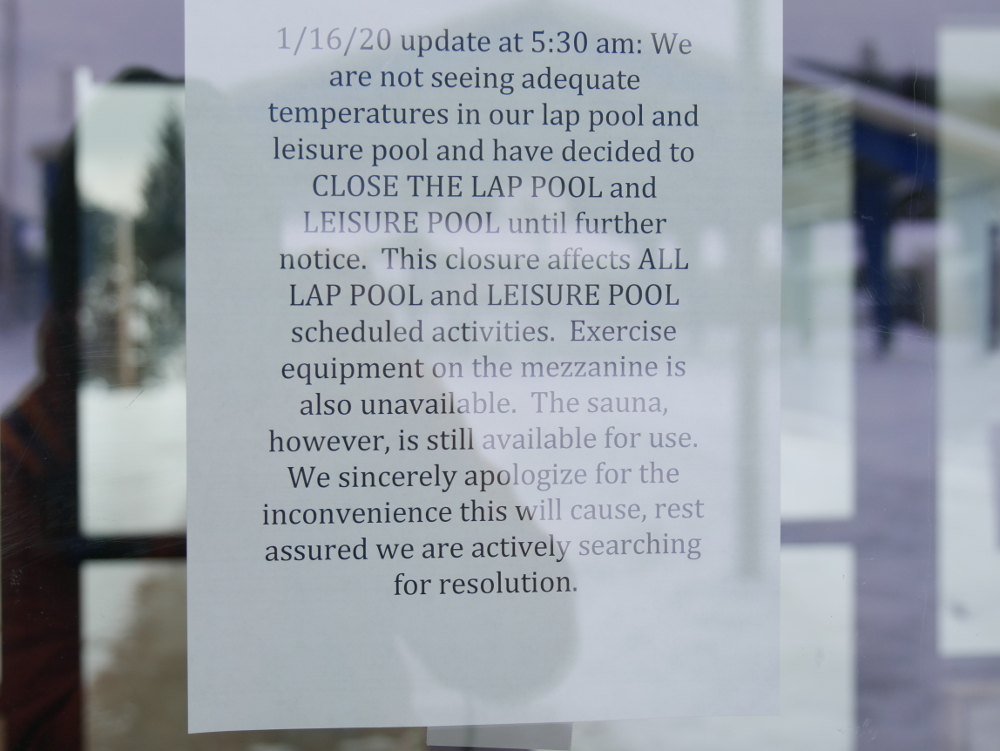 The closure impacts practices for Petersburg's youth swimming club, school swimming programs and use by the general public.
It's not the first time for an extended shutdown of the facility.
Petersburg's pool also was shut down for two weeks in the spring of 2015 as damage was repaired from a fire in the wiring of the two boilers. Another cold spell closed the building with a frozen coil in the air handling system in 2007. The facility opened in 2006.
This week-long cold snap has seen temps around zero degrees overnight. It's forecast to ease by this weekend. Home and business owners have also been dealing with frozen pipes.