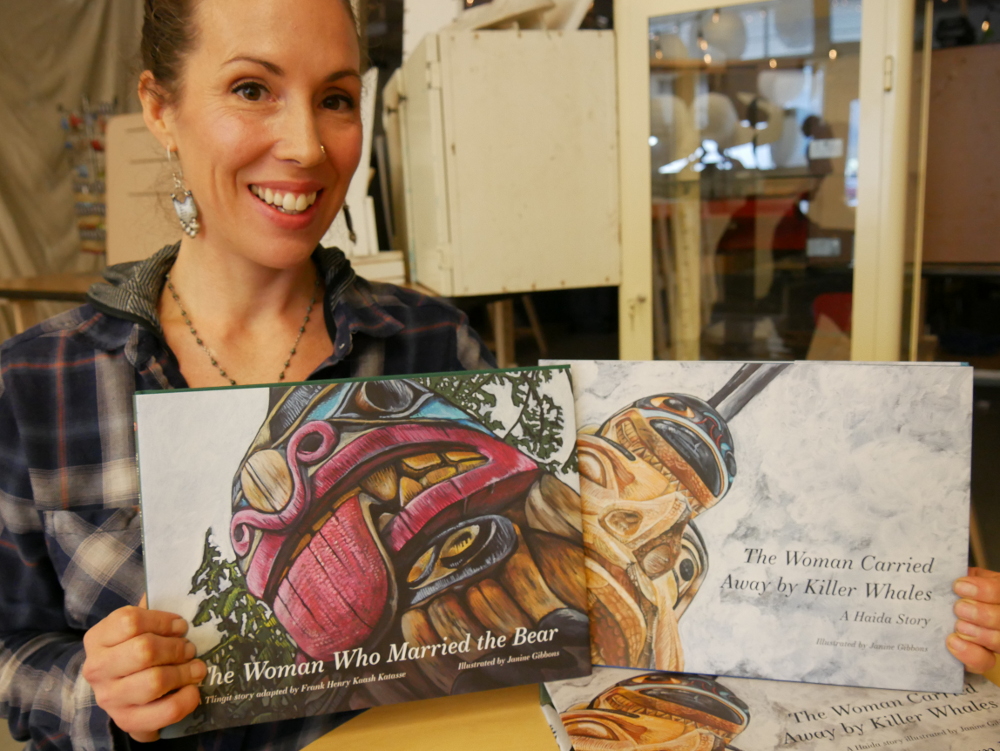 The American Indian Library Association is honoring a 2018 children's book with illustrations by a Petersburg artist.
"Raven Makes the Aleutians" is part of the Sealaska Heritage Institute's Baby Raven Reads series. It was named an honor book by the association for 2020. It's one of three in the series illustrated by Janine Gibbons of Petersburg. Her work helps tell a Tlingit oral tradition story about what happens after the great flood and raven creates land.
Joe Viechnicki spoke with Gibbons about the award.
Baby Raven Reads program promotes literacy, language skills and school readiness for Alaska Native pre-school-aged children. Gibbons, who is Haida, next is illustrating four Haida stories for a different publisher Portage and Maine Press of Winnipeg.