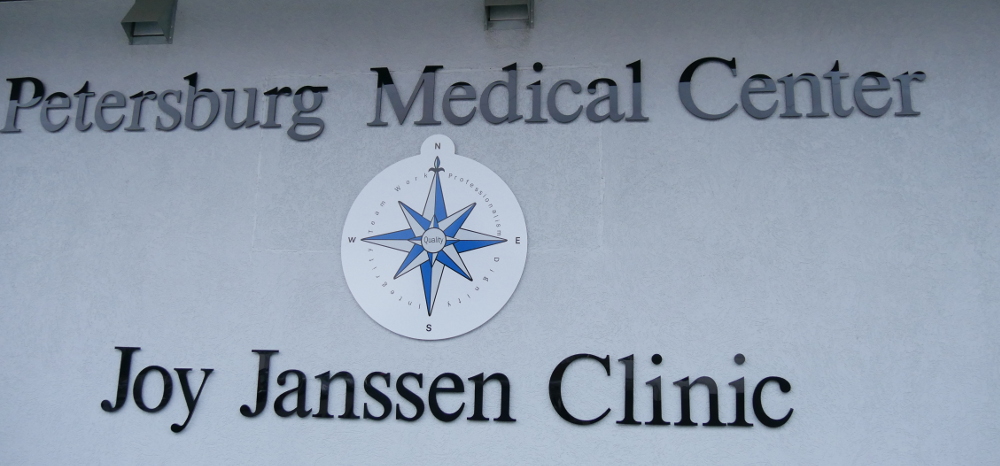 An audit of Petersburg Medical Center's finances last year found the community hospital has missed collecting on bills to patients and insurance providers. The audit also highlighted changes to numbers on the books for the amount of money owed to the hospital. The auditor presented his findings to the medical center board January 23 and told the board that management is working to fix problems.
The medical center is required to do an annual audit of its finances and last year switched accounting firms for that service. Max Mertz, a Juneau based accountant presented his findings to the medical center board at a January meeting.
In a letter to the board Mertz wrote "it appears that over the course of several years the Medical Center has missed recovering significant patient revenues." He told the board that some of the issues were with a third party billing company that the hospital uses.
"You know it's very common that you'll bill Medicare or Medicaid and they'll deny it for some reason, there'll be a paperwork deficiency or something like that," Mertz said. "Were we following up on the denials? In some cases they weren't. What's the lag time between the time that we provide service and the actual day that we drop the bill and we start working on it? In some cases those were much longer than they should have been."
Mertz highlighted other issues with timing and control of billing. He pointed out that not all charges are noted before a bill is sent out. He also found numerous instances with no follow up activity on billing after pay denials. He also found one instance where the billing company wrote off an insurance denial of 14,000 dollars without approval by the medical center.
Mertz told the board that hospital staff have been working to correct the issues he identified.
"Each one of those in talking to staff while I was here, there was either a plan that was already in place or they were working to address those and I know that they've got some interaction going on with their third party billing and they need to try and make sure that those are corrected going forward," Mertz said.
The latest audit also noted significant adjustments in the dollar amounts on the books under accounts receivable, or money owed to the hospital for services.
"One of the big estimations you make in a hospital is that when you guys book a receivable, for a patient service, whether it be self-pay, a commercial amount, something for Medicare, Medicaid or another third party payer, you estimate how much of those receivables you're actually going to collect, the cash that's going to come in the door," Mertz told the board. "And we look at recent past, the history of what your collections have been and through that process we decided we needed to write those down."
That led to adjustments for last fiscal year as well as the year that ended in June of 2018.
Medical center CEO Phil Hofstetter also briefed the borough assembly on those findings during a January meeting.
"The way that's been calculated in the past has not been very accurate," Hofstetter told the assembly. "And so we had to hire a consultant to come in to really look at the accounts receivable and to understand what the appropriate AR is on our monthly statements. And that's important because, I mean from a cash stand point it doesn't change anything, cash is cash but the way the books look. We had to reopen 2018 as a result of that."
Those adjustments had already been identified before the latest audit began. The accountant told the board that the issues he identified were not new and may have been in practice for three years or more.
Accounts receivable and billing have both been areas of concern for hospital finances in the past.
Mertz suggested the hospital look at in-house or a different billing company for long-term care and home health charges. And he also suggested updating a number of the hospital's policies. He told the board that administrators are following required accounting standards and hoped the issues he identified would be resolved for next year's audit.
The medical center last year brought in over 16.1 million dollars in revenue and had over 16.7 million in expenses. That includes over 700,000 dollars in depreciation in the value of its building and equipment.