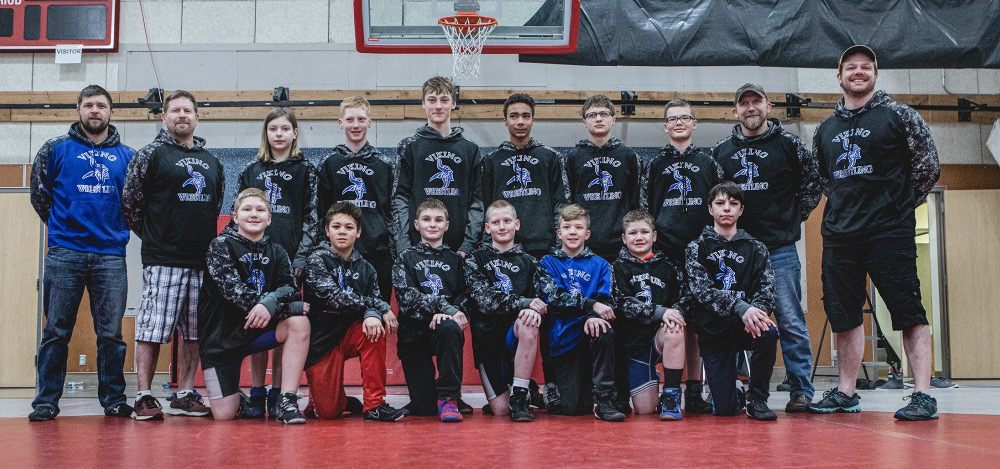 Mitkof Middle School wrestlers tied for third at the Southeast Middle School wrestling championships in Juneau last weekend.
The host Floyd Dryden Middle School took first, followed by Schoenbar of Ketchikan. Petersburg tied for third with another Juneau middle school, Dzantik'i Heeni, despite competing with half the wrestlers of the larger schools.
Mitkof Middle had three region champs, Gage Massin at 85 pounds, Jonas Anderson at 127 and Jonas Baekkelund at 160.
Joe Viechnicki spoke with head coach Jeff Davidson about his team's showing.
The team also hosted a home tournament with other Southeast schools at the end of January. Mitkof Middle School took fifth at that invitational tournament.