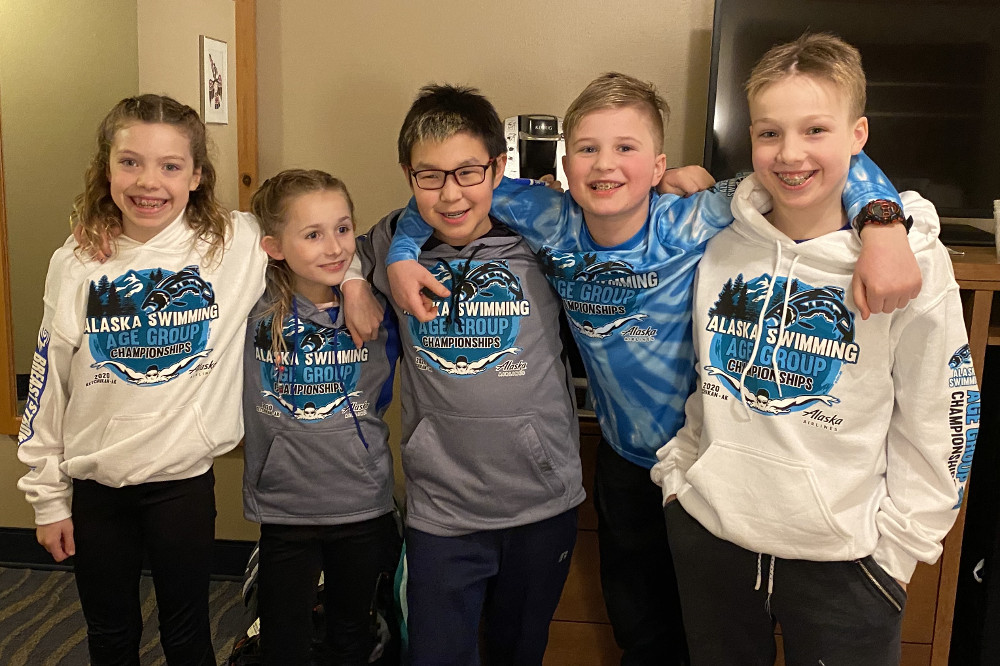 Petersburg's Viking Swim Club took four swimmers to the Age Group Championships in the Ketchikan pool this month.
Glacier Swim Club of Juneau was the overall winner taking first place easily over second place Chugiak.
VSC was 18th out of 20 teams. The girls team placed 17th and the boys were 14th.
Lexie Tow took first in the 50 and 100 breaststroke for 10-and-under girls. She was fifth in the 200 free, sixth in the 100 Individual Medley and eighth in both the 50 and 100 free.
Logan Tow was sixth in the 50 backstroke for 12-year-old boys. He was eighth in both the 200 IM and 50 free and ninth in the 100 free.
Peter Joekay was fourth in the 50 and 100 butterfly for 10-and-under boys. He was also sixth in the 100 individual medley, seventh in the 100 free and eighth in the 50 free.
Cadence Flint was 11th in the 50 back for 10-and-under girls.
Joe Viechnicki spoke with coach Andy Carlisle about the competition.