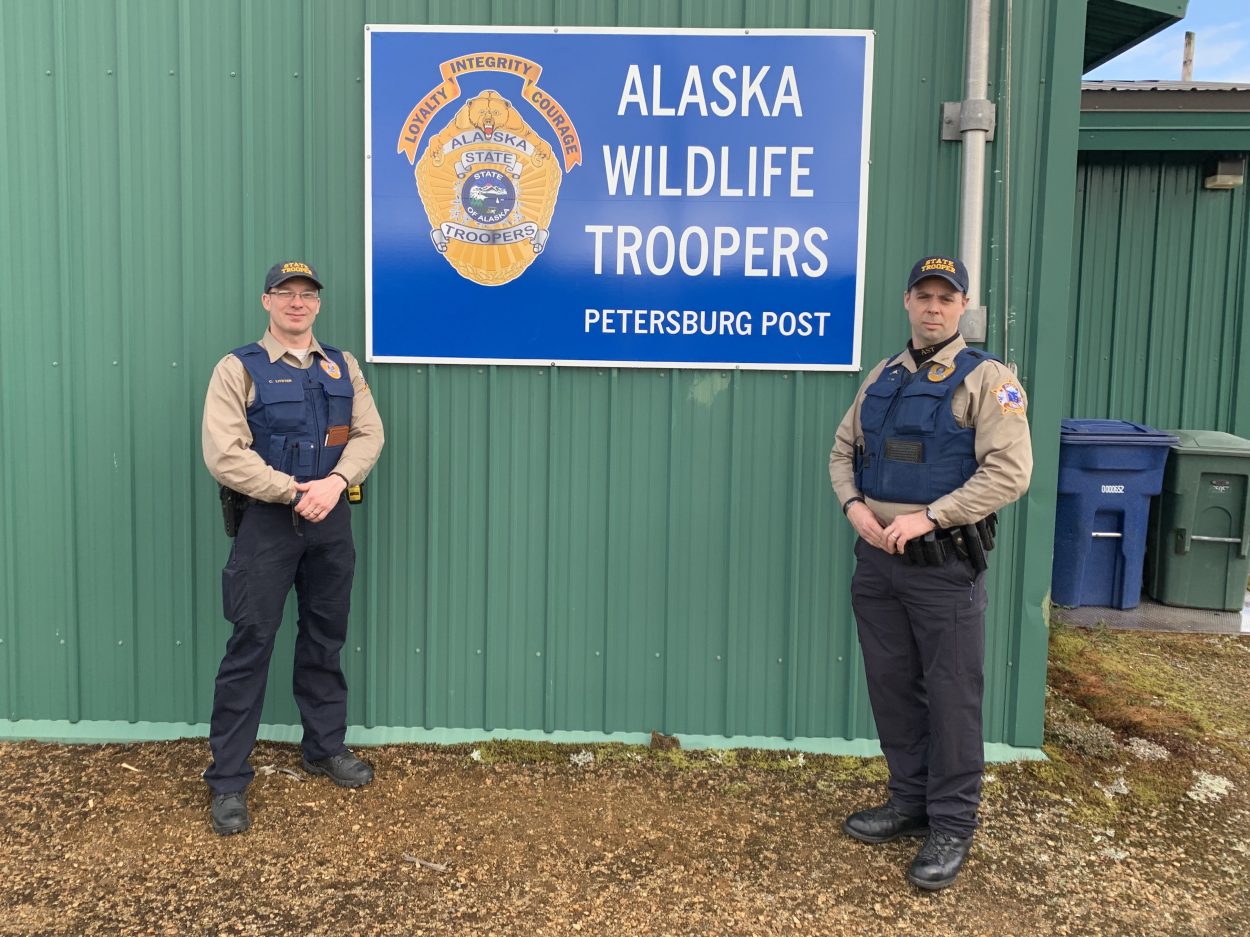 The Alaska Wildlife Trooper post in Petersburg has moved to a new location. It's now located near the post office along Haugen Drive in the green building that used to be the old National Guard Amory.
The post now houses two wildlife troopers—Sergeant Cody Litster and Trooper Curtis Vik.
The Troopers held an open house on Saturday where the public could come and check out the new space.
KFSK's Angela Denning stopped by and spoke Sergeant Litster. He says it's a better facility than where they were located before.