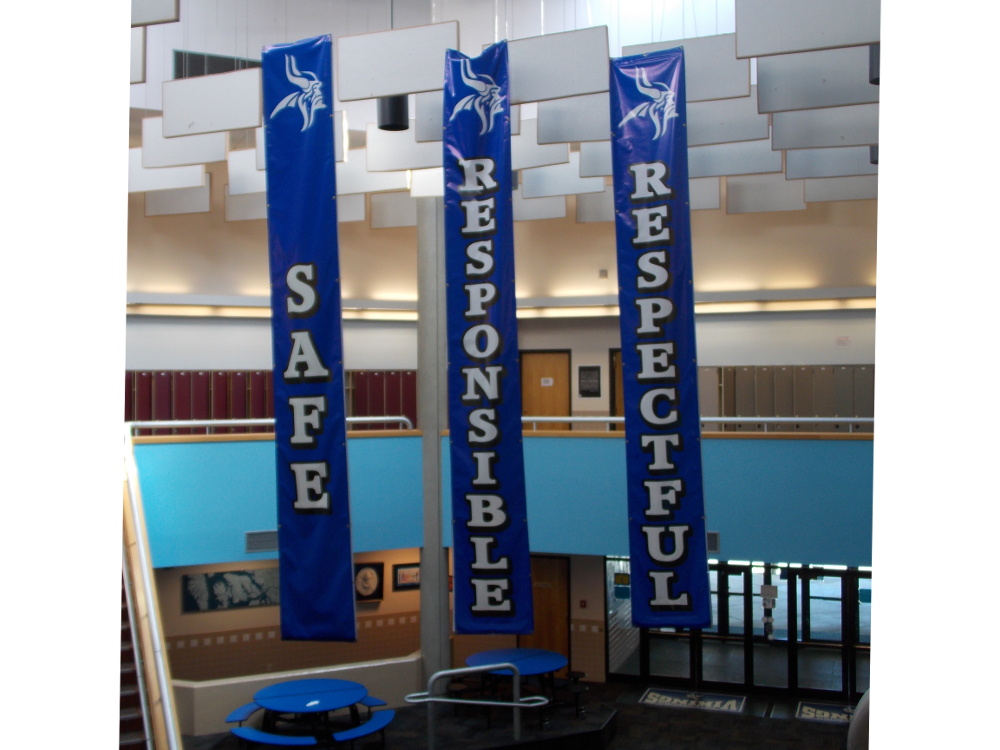 Petersburg's school board Tuesday heard plans for the final months of the school year, with classes continuing online in grades K through 12 and ending as scheduled. School administrators also updated the board on the district's response to the COVID-19 pandemic and a new way of operating.
A week ago Alaska Governor Mike Dunleavy extended the statewide closure of school buildings through the rest of the school year.
In the board's first completely online meeting superintendent Erica Kludt-Painter told the board that the district planned no extension of classes with the change to online learning.
"There were a few questions I think I heard out there from people just wondering if, will school extend into June, that sort of thing. No, it will not," Kludt-Painter said. "At this point we are following our same calendar, clearly with modifications the way the delivery model looks but the dates being the same for the end. We really don't know what the summer will look like, if there's opportunities for summer school for some students who might need that."
The mandate from the state ends in-person learning for the rest of the school year. Although the state may look at allowing some end-of-year conferences with teachers.
Following an extended spring break, students in Petersburg's upper grades were the first to resume classes online on district laptops. Younger students followed suit as the district distributed Chromebooks and iPads. High school and middle school principal Rick Dormer described the online classes.
"Teachers are talking," Dormer said. "Kids are getting connected with their teachers. They'll put them in break out rooms and they get a chance a little bit to get that connection with their peers. So it's a lot of good things going on and it still is an uphill battle as we just try and make it better and better for kids. Mostly finding new ways for them to connect and kind of get into the somewhat regular routine of school."
Technology devices for the younger grades can be monitored by teachers from afar and controlled in their use by district staff and limited in their access to websites. Board president Sarah Holmgrain was happy to hear about those controls.
"I think that's pretty important," Holmgrain said. "Sounds like you guys were really thinking about that before you got them to the kids, mostly because I think they haven't gone through the digital citizenship class and just being a younger group of kids. Especially for some parents, including myself, even though I don't have a third, fourth or fifth grader yet, wouldn't necessarily know how to manage that, or prevent it, them getting into something we don't necessarily want them to, especially if it's a school issued laptop, or piece of equipment."
The schools have also started distributing meals to students, almost five thousand breakfasts and four thousand lunches since that program started in late March. Those meals are also being extended into the weekend.
Maintenance director Dan Tate reported his staff is taking advantage of having no students in the schools for the remainder of the year.
"So we are currently operating as if we are in our summer deep cleaning mode," Tate said. "And while no one wishes to be in this state in April, to the maintenance department it is almost a gift of sorts. Our small staff gets the majority of our summer cleaning done on time but there's always so much more that we wish we could accomplish and so we are taking that time now to get into those nooks and crannies that are deferred from time to time. This is also true of our maintenance program."
The high school gym has been identified as an overflow hospital ward in the event that's needed.
The schools are also looking for ideas to replace large public gatherings like graduation, no longer allowed for the rest of the school year. In a radio call in show principal Dormer said graduation gowns are being handed out on Tuesdays this month for some kind of commencement ceremony.
"We have caps and gowns, senior posters and we want to get them out," he said. "Again we will have some sort of graduation event, so don't get frustrated seniors and get rid of those, we've got lots of plans in store but we also want to get those caps and gowns out to you. That will also happen on Tuesday, information coming out, so."
The pandemic has also meant big changes for the district's spending plan. The board Tuesday approved a spring revision of this year's budget, increasing spending by over 51-thousand dollars. Finance director Karen Morrison gave an overview to the board.
"You know all in all, given the current unprecedented time we're in, the Petersburg school district is in a stable financial situation due to our previous conservative budgeting and the proposed changes that we have in our revenue from our approved winter revision are an overall increase of 154,037 dollars," Morrison said.
Spending on technology is up for the district. Staff had already planned on some of the technology purchases before the threat of the coronavirus meant the shutdown of campus. The revised budget includes an additional 43-thousand dollars for ipads and 47-thousand for chromebooks.
Some costs have gone down because of virus response. Substitute teacher costs were eliminated along the remainder of school activity costs with the cancellation of all spring sports and activities. Other travel has been halted as well.
The state has allowed districts to seek a waiver to the requirement that schools keep in reserve no more than 10 percent of overall expenditures. The district expects it will exceed that amount this year. Morrison hoped that waiver would also be extended to next year as well.