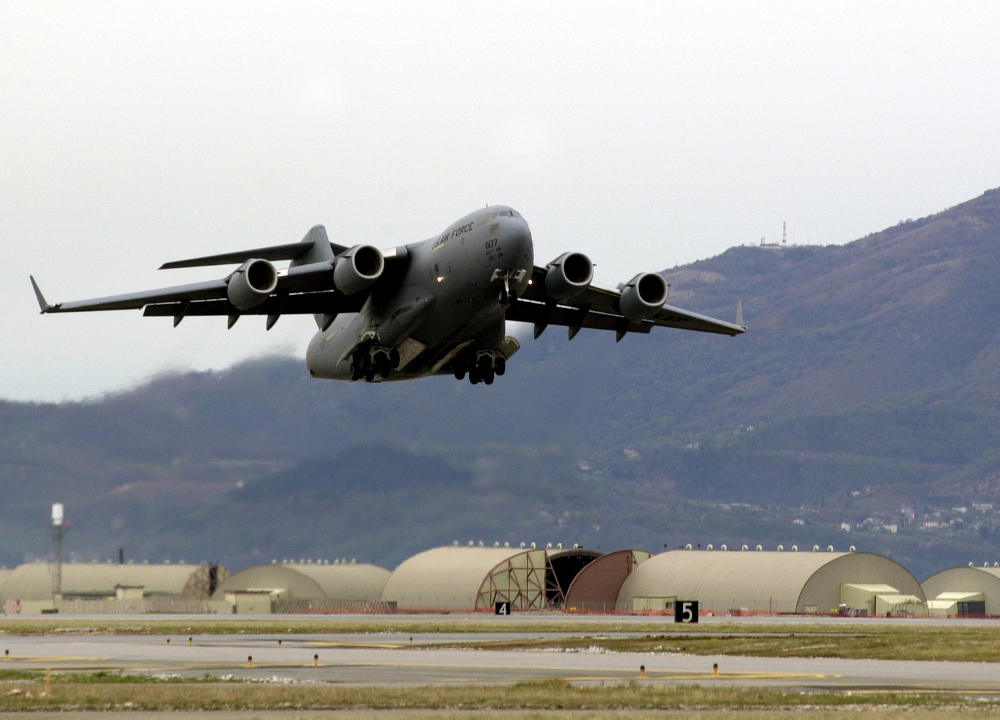 People in Petersburg may get a glimpse of two military planes from Joint Base Elmendorf-Richardson just after noon Friday, May 15. It's part of statewide flyover this week to salute health care workers and first responders for the COVID-19 pandemic.
Two C-17s are expected to be flying over Juneau around noon and Ketchikan by 12:40 p.m.. That means they could be over Petersburg briefly around 12:10 or 12:15. It's expected they'll be around 1000 feet up. C-17s are large four-engine planes used to transport troops and cargo. From Ketchikan they'll head to Sitka and could be over that community around 1:20 p.m.
Viewers are asked to maintain social distancing while out watching for those planes.