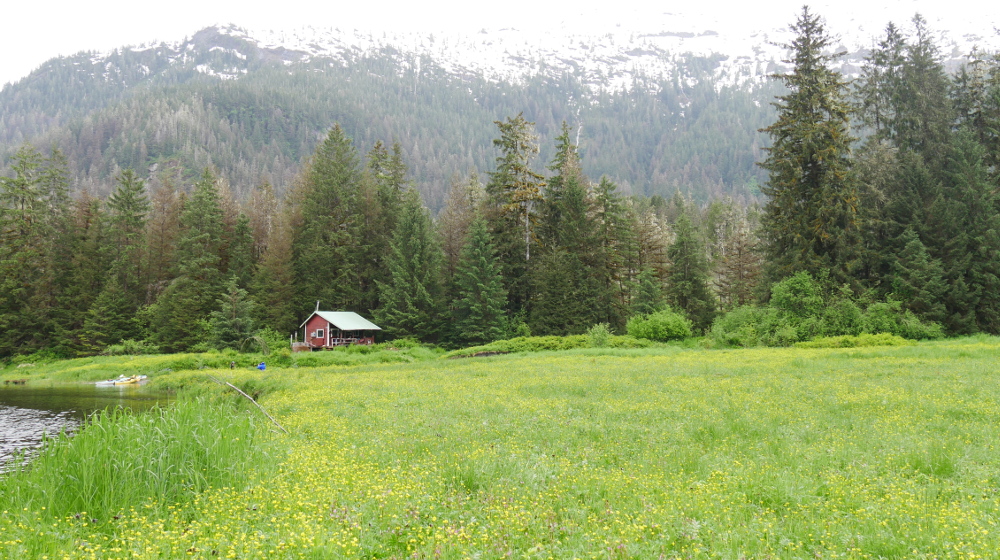 Some of the hemlock trees in Southeast Alaska may not have survived a widespread outbreak of defoliating insects that flourished in dry conditions on parts of the forest the last two years. The native wasps are called hemlock sawflies and they eat needles on the trees leaving behind reddish brown tree tops. That damage is even more apparent in the spring as other trees sprout new green growth.
U.S. Forest Service entomologist Elizabeth Graham surveyed the extent of the outbreak last year and has seen continuing evidence of it near where she works in Juneau. Joe Viechnicki spoke with Graham about how to tell if those trees have survived.
Graham says Juneau has only seen one year of the outbreak and may see a second. Other parts of the Southeast panhandle had two years of sawfly damage and may be past the worst of it. The wet weather the region is seeing this summer may boost a fungus that kills the insects.
She encourages people to use the free App Inaturalist to take photos of unusual forest conditions that scientists can access.