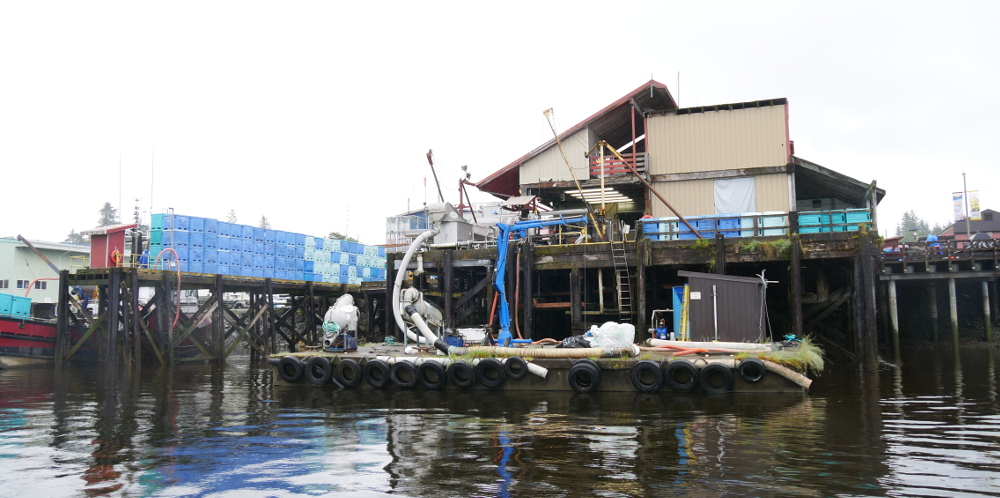 Petersburg health officials have announced another COVID-19 positive test in the community – this time for a quarantined seafood processing worker.
Petersburg's emergency operations center announced the latest case Thursday. The person, whose name is not released, is a worker for Trident Seafoods. That company is quarantining its workforce for two weeks before starting work, testing workers before they arrive in Petersburg and again during the two-week period. That's part of a workforce safety plan submitted to the state and reviewed by the borough.
This worker is not showing symptoms and was tested 10 days into that quarantine at the Tides Inn in downtown Petersburg. The result came back positive for COVID-19. A roommate, also in quarantine, tested negative on day 10.
"From what I understand from Trident Seafoods, the roommates both adhered to the isolation and quarantine provisions of Trident's plan very well, said Karl Hagerman, the borough's incident commander. "Essentially at this point, the risk for other residents of Petersburg is very low and we feel strongly that Trident's plan was effective and has succeeded in protecting the community from potential spread from this one individual."
Both will continue under isolation until cleared by state health officials. State contact tracers have started an investigation.
Hagerman wanted to reiterate the need for all in the community to continue with measures to protect health. And he referenced the contact tracing underway now in Ketchikan from one out-of-state traveler who did not follow the state mandate.
"So it's extremely important that anybody coming into Petersburg adhere to any of the mandate requirements that are applicable to them and they take it seriously because that's the only way we're going to get through this without really having a large outbreak that overwhelms our medical resources and causes our locals a huge problem in the event that they got sick," Hagerman said.
Prior to this case, Petersburg has had four COVID-19 positive cases confirmed, including a Petersburg resident who contracted the disease and died in the Seattle area in late March. This is the first active case in the community since the end of April and the first among the seasonal workforce in Petersburg.
The 24-hour hotline number is 772-5788 for anyone experiencing symptoms.