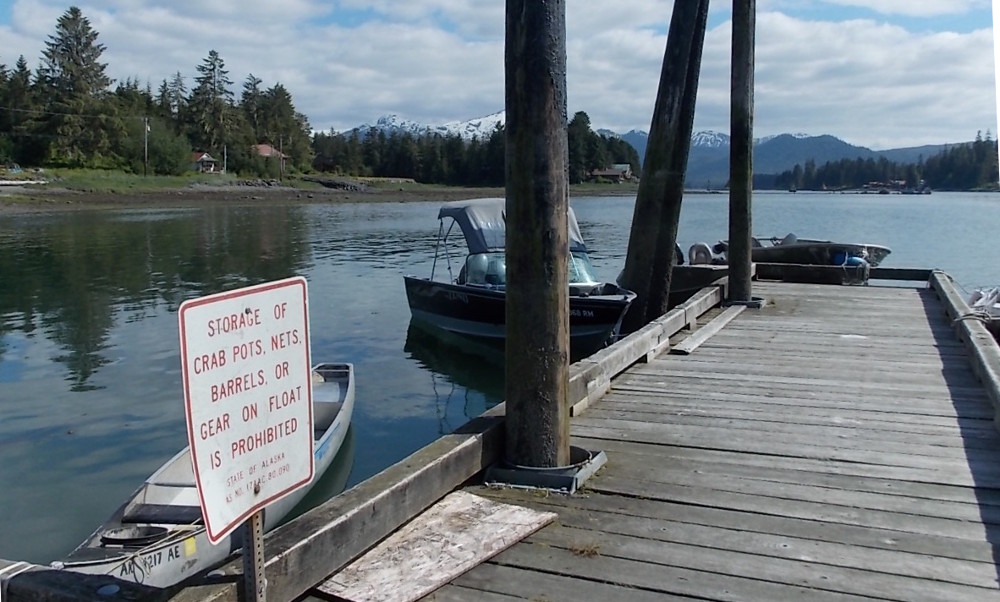 Petersburg health officials have announced another positive COVID-19 test – this time for an out-of-state resident at a nearby sport fishing lodge.
Petersburg's emergency operations center announced the latest case Wednesday afternoon July 1st. Officials say the positive test result came back from travel testing at the James A. Johnson Airport. An out-of-state resident staying at the Rocky Point Resort has been at that lodge since his arrival earlier in the week. According to a statement from the borough's emergency center the guest did not have symptoms upon arrival to Alaska. State health officials have been notified and are tracing contacts for that guest.
Rocky Point is about 12 miles south of downtown Petersburg on Mitkof Island. It's one of several lodges near Crystal Lake Hatchery at Blind Slough where king and coho salmon return each summer. The lodge submitted a COVID mitigation plan to the state earlier this year. That plan committed to taking guests straight from the airport to their fishing cabins, without stopping to shop in town. It also outlines measures to clean vehicles and cabins.
Local health officials say the lodge is isolating the COVID-positive guest and has notified the staff and other guests. Others who have been in contact with that individual may also be isolated, quarantined or tested.
Borough officials say they are working closely with the state to identify other who may be exposed. But they also say they must assume COVID-19 is being spread in the community and others here should take steps to limit spread of the virus.
The 24 hour hotline for people with symptoms is 772-5788.