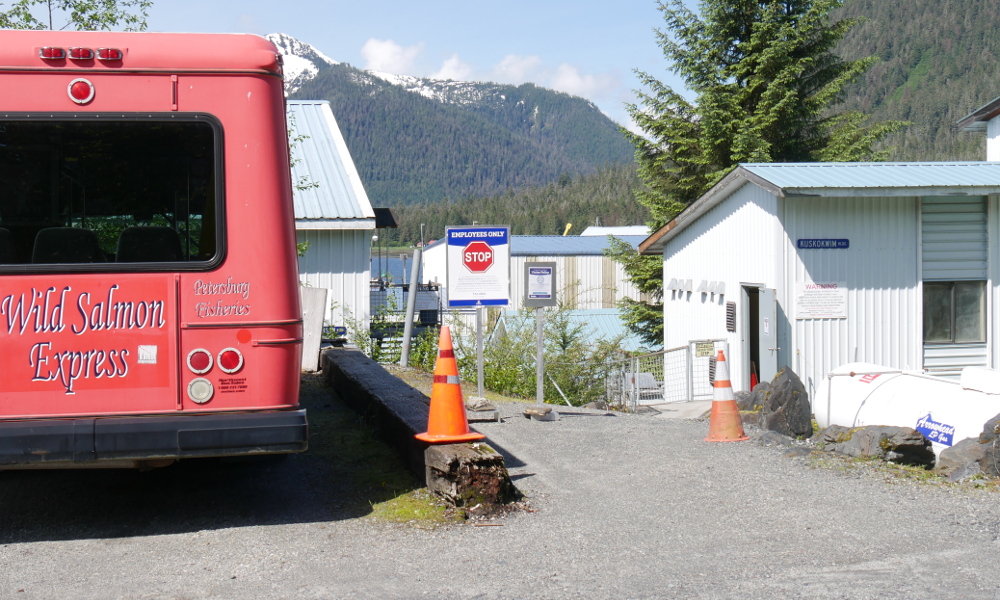 Petersburg's emergency operations center announced another positive COVID-19 case in the community on July 4.
This positive is an employee of OBI Seafoods, in non-working quarantine and the result was part of the company's quarantine and testing program.
The worker was isolated in a separate facility and, is not showing symptoms and being cared for by an EMT on site. Other employees have been identified for additional testing and quarantine.
The company has a workforce mitigation plan for preventing the spread of the virus and is working with health officials to identify additional steps needed. The borough says OBI tested its incoming workforce in Seattle and then a second and third time while in non-working quarantine here in Petersburg.
Petersburg now reports three active cases, the highest amount so far. Two are non-resident and one is a local resident. That number includes this employee at the OBI plant just announced and a guest at a local sport fishing lodge identified July 1st. A Trident Seafoods' worker who tested positive in June has been listed as recovered.
In addition, the borough's emergency operations center announced that positive result for a local resident Friday.
The person developed symptoms and was evaluated by Petersburg Medical Center before being tested. The individual has been directed to isolate at home and state health officials have been notified. The announcement again stresses that the community should assume the disease is being spread and residents should take precautions.
As of Thursday, the Petersburg Medical Center was still waiting on 171 test results from a commercial lab in Washington State. A spike in testing has meant an increase in waiting times. Some in the community have not received test results back for over a week.
The borough also announced it had cancelled the fourth of July parade scheduled for Saturday because of the new cases announced last week and low participation in the parade.